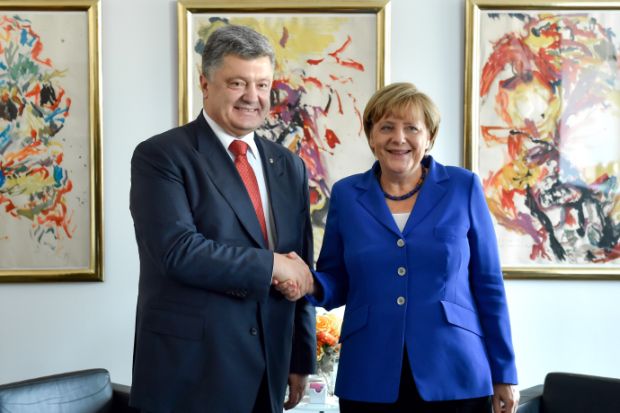 The two leaders discussed preparations to the talks in Normandy format / president.gov.ua
"The Chancellor noted that the situation in Ukraine has an important significance for the global security," reads the report.
In this context, according to Angela Merkel, one should clearly distinguish between the security situation in Ukraine and Syria.
"Poroshenko and Merkel once again agreed that pseudo-elections in the occupied territories would disrupt the Minsk process," the report reads.
Read alsoMerkel: Western powers should cooperate with Russia to resolve Syrian conflictThe parties also discussed the state of preparation for the launch of DCFTA between Ukraine and the European Union on January 1, 2016 and the prospects of the EU's introduction of a visa-free regime for Ukraine.