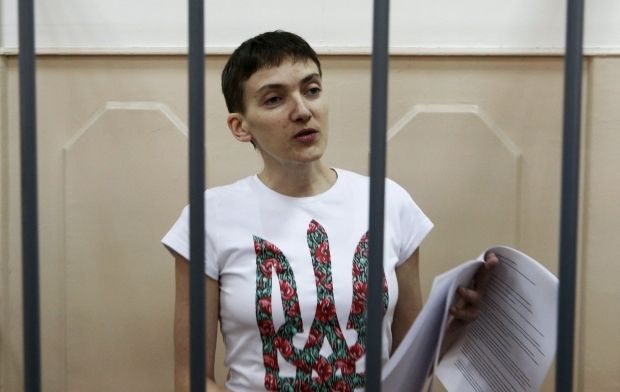 REUTERS
The question of Savchenko's possible extradition to Ukraine can be discussed if Ukraine recognizes the Russian court's verdict and guarantees she serves sentence in Ukraine, according to the ministry's press service.
On September 30, 2015 it was reported that Savchenko would be able to apply for the extradition to Ukraine after the verdict in Russia. Her lawyers will be able to ask for this as soon as the verdict comes into force.
Read also"Everything written here is a lie": Savchenko pleads not guiltySavchenko's defense immediately reacted. Mark Feygin, Nadia Savchenko's lawyer, commented on this proposal saying that it suggests his client's innocence is proved.
"In connection with the statement the Ministry of Justice about the possibility of Savchenko's extradition to Ukraine after the conviction to serve her sentence... The Ministry of Justice announced its conditions: Ukraine (as well as Savchenko) must recognize the verdict of the Russian court and ensure the service of sentence," Feygin wrote on Twitter.
"For clarity. The recognition of the Russian court's verdict by Ukraine may block the opportunity to appeal the decision in the ECHR," he tweeted.
Read alsoSakharov Prize: Savchenko, Nemtsov, Snowden among nomineesAccording to Feygin, the guarantee of Savchenko serving sentence in Ukraine is a "burden of country's external obligations."
Asked about what Ukraine should do in this situation, the lawyer urged to accept the proposal. "[Ukraine should] immediately release Savchenko after the extradition and laugh out loud, pointing fingers at the Kremlin," he said.
"The statement of the Ministry of Justice shows one very important thing: the protection of Savchenko has fully proved her innocence. Therefore, they are fussing," Feygin said.