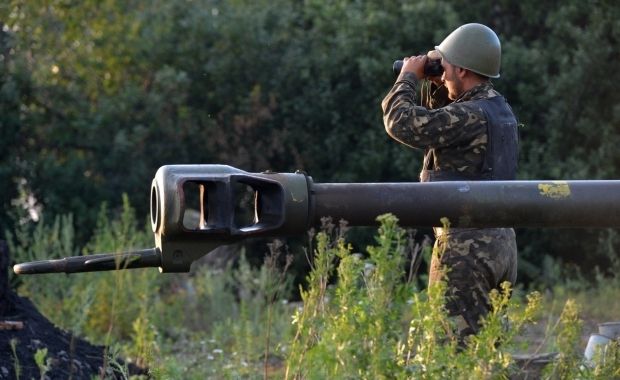 Ukraine officials hope militant provocations will stop / mil.gov.ua
"We want the war in Donbas to be ended soon, and make every effort for it to happen. We have made a lot of effort both at the state level and at the level of volunteers," he said.
"The document signed in Minsk, which is a supplement to the package of measures to implement the Minsk agreements, is another important step that really brings us to the end of war. We are talking about the withdrawal of weapons of 100mm caliber and less, as well as of the armored vehicles," Lysenko said.
"This means that they will be withdrawn at a distance of 15 km from the demarcation line. This should be done under the tight control of the OSCE SMM," he said.
Read alsoTwo Ukrainian soldiers wounded in Donbas conflict zone in last day"We hope that the militant provocations against ATO forces are not systematic, they must be over and not to repeat in the future. Otherwise, the international mission should do everything possible so that the provocations do not repeat," Lysenko said, noting that the Ukrainian side has strictly complied with the implementation of the Minsk agreements.
Read alsoEU: agreement on small-caliber weapons withdrawal in Donbas "positive step"As UNIAN reported earlier, on September 29, the Trilateral Contact Group consisting of representatives from Ukraine, the OSCE, and Russia signed an agreement in Minsk on the withdrawal of weapons whose caliber was smaller than 100mm from the contact line in Donbas, Ukraine's east.