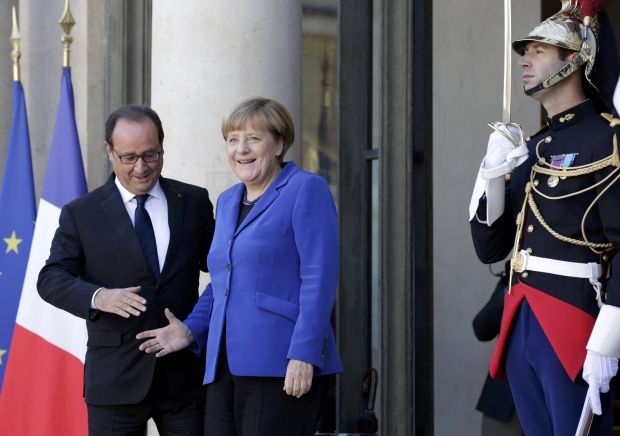 REUTERS
Ukrainian President Petro Poroshenko, German Chancellor Angela Merkel, French President Francois Hollande and Russian President Vladimir Putin have completed their meeting in Paris today.
The meeting lasted for almost five hours.
The four leaders first had an informal meeting on the Elysee Palace lawn, and then the meeting continued with the participation of delegates of the four countries.