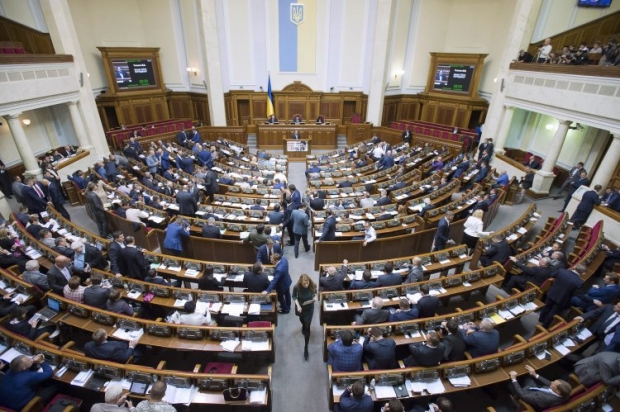 Photo from UNIAN
The State will finance statutory activity of political parties, which is not related to elections, and compensate for the electoral campaign in regular and snap parliament elections.
Annual volume of financing is calculated by multiplying two-hundredths of minimal wage as of January 1 of the year before the allocation of funds by the total number of voters in previous elections within the state multi-mandate constituency.
Funding shall only be provided to parties which gained over 3% of votes within the state constituency in previous elections.
Read alsoRada grants benefits to Heavenly Hundred Heroes' familiesThe draft law directly prohibits the parties to receive financial contributions from state and municipal enterprises, institutions and organizations, as well as legal entities, in which at least 10% of the shares or voting rights are directly or indirectly owned by the state, local governments or non-residents, or if the end beneficial owners (controllers) are the persons authorized to perform state functions or the functions of local government, according to the law "On Prevention of Corruption."
Read alsoExclusive Interview: "Fighting corruption is a top priority for us" – ShymkivParties shall be subject to independent audit, to ensure rightful spending of allocated budget funds.
The draft law also stipulates penalties for misreporting information on funding and spending.