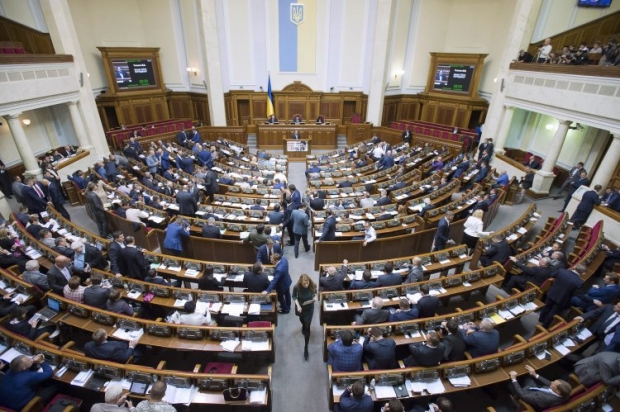 Parliament supported the bill in first reading / Photo from UNIAN
The draft law defines the legal and organizational basis of state regulation of foreign labor migration and social protection of Ukrainian migrant workers abroad and of their families.
The adopted bill does not apply to citizens of Ukraine who are seeking or have been granted asylum in a host State; individuals who study or train abroad, particularly in the framework of educational programs; foreign service officers and other employees of public authorities that operate in Ukraine's foreign diplomatic institutions; persons sent to work abroad by enterprises, institutions and organizations.
Read alsoEP stands for Europe's visa free regime with UkraineState policy in the field of external labor migration is carried out in the directions of ensuring social and legal protection of migrant workers and their families; implementation of measures to prevent illegal foreign labor migration; creating conditions for the return to Ukraine and reintegration of migrant workers and their families; helping migrant workers and their families meet their national-cultural and educational needs.
It determined that the rights of migrant workers, in particular, on appropriate working conditions, remuneration, rest, and social protection are governed by the laws of the host State and the international agreements ratified by the Ukrainian parliament.
Migrant workers and their families have the right to take part in the compulsory state social insurance program during the period of employment abroad, in line with the Ukrainian legislation.
Read alsoEU Visa Free Regime for Ukraine: What needs to be done? (Video)The right of migrant workers to compensation for damage caused during the course of their employment in the host State (injury, occupational disease or other damage to health) is governed by the laws of the host State and the terms of the employment contract.
Migrant workers are to be employed by the executive authorities of the host country in accordance with the concluded international treaties ratified by Ukraine; or by a licensed business entity that provides mediation services on employment abroad; or by labor migrants themselves.
Migrant workers shall be employed on the basis of a labor contract with foreign employers, unless otherwise provided by law.
Before departure to the host State, migrant workers shall be issued an employment contract by a party that promotes their employment.
Migrant workers shall pay taxes and fees in accordance with Ukraine's tax legislation, reads the bill.