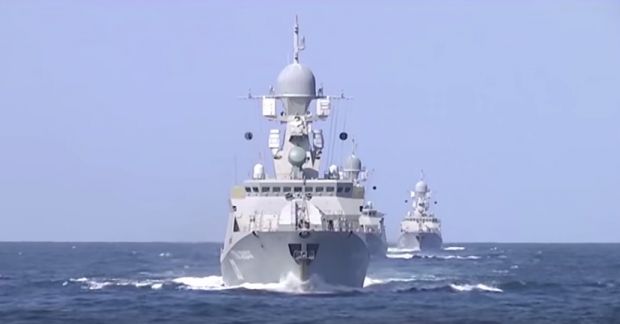 Russian ships / Screenshot
A source at the Iranian Defense Ministry told Russian news agency Sputnik that it has not received any report indicating the crash of the Russian missiles on Iranian territories, describing the allegations as "psychological war," FNA said.
Russia's Defense Ministry also denied the U.S. media reports of the alleged incident, stating that all missiles hit their designated targets.
"No matter how unpleasant and unexpected for our colleagues in the Pentagon and Langley was yesterday's high-precision strike on Islamic State (of Iraq and the Levant) infrastructure in Syria, the fact remains that all missiles launched from our ships have found their targets," ministry's spokesman Maj. Gen. Igor Konashenkov said.