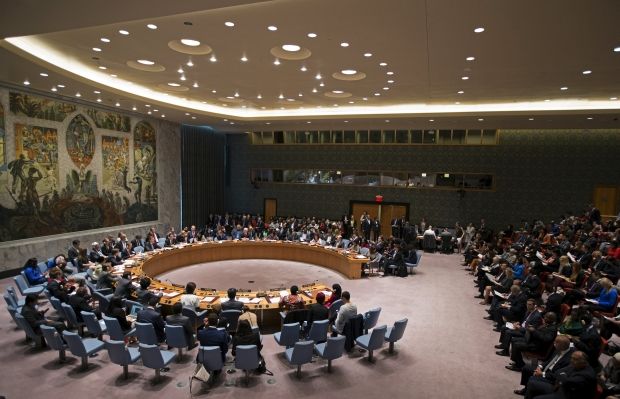 REUTERS
The results have been announced by President of the 70th session of the United Nations General Assembly, Mogens Lykketoft.
A total of 192 countries took part in voting and one ballot was recognized invalid.
UNIAN memo. The UN Security Council consists of 15 countries. The permanent members include the following five governments: China, France, Russia, the United Kingdom, and the United States. Each of the five permanent members of the Security Council has veto power over any matter voted upon by the Security Council.
The remaining ten non-permanent members of the total membership of fifteen countries are chosen based on various regions of the world. The ten non-permanent members serve two year terms and half are replaced each year in annual elections. Each region votes for its own representatives and the United Nations General Assembly approves the selections.
There are currently 193 Member States in the United Nations.