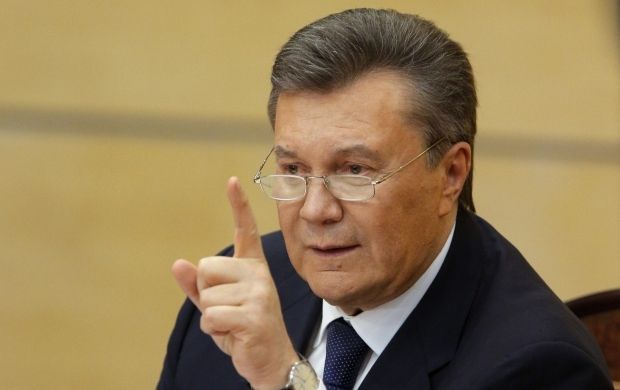 REUTERS
Yanukovych fled to Russia in February 2014 following months of anti-government protests. He later insisted he was threatened and forced to leave the country, according to the report.
London-based Joseph Hage Aaronson said in a statement on Monday that Yanukovych has lodged a lawsuit against Ukraine's government with the European Court of Human Rights for "repeatedly" violating his human rights.
As UNIAN reported ealier, Ukraine's Prosecutor General, Viktor Shokin announced on July 28  the start of the procedure of trying Yanukovych in absentia.
According to Shokin, on July 27, the Kyiv Court recognized the validity of arguments and evidence provided by the General Prosecutor's Office, and started the trial in absentia. Yanukovych's defense has later appealed this trial procedure. On August 11, the Appeals Court in Kyiv dismissed the appeal.
According to the head of the Special Investigations Unit of the Prosecutor General's Office Serhiy Horbatiuk, five criminal proceedings were initiated against Yanukovych on charges of involvement in the so-called crimes on the Maidan.
The ousted president's lawyers said Yanukovych has suffered "discriminatory treatment due to his political status and opinions" and that he cannot return to Ukraine because of security risks, according to AP.