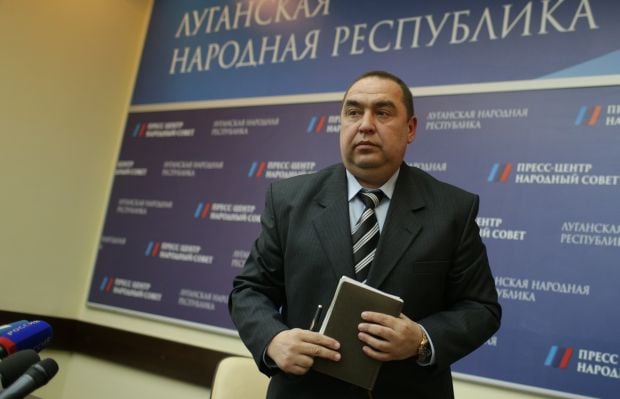 ghall.com.ua
"The FSB chiefs insist on a joint "supervisory control," together with the Presidential Administration, of all areas of the 'LPR' activities and raises the issue of dismissal of Igor Plotnitsky as 'head of the LPR' due to obtaining compromising information (on his participation in corruption schemes, embezzlement of 'government' means and 'aid' from the Russian Federation, etc.)," the report reads.
Read alsoFrom Kremlin-armed Donbas militants to millionaire criminal bossesAt the same time, according to Tymchuk, the representatives of the Presidential Administration opposed the dismissal of Plotnitsky in order to "avoid the aggravation of the management crisis in the self-styled "LPR" and speculations in the framework of the Minsk agreements."
Read alsoPurgin abducted by Russian special servicesEarlier today, the self-proclaimed "LPR" leader Igor Plotnitsky said that the elections in Ukraine had been held with violations, including those of the OSCE standards, therefore the "local elections" in "LPR" set to be held in 2016 could take place without participation of the Ukrainian side.