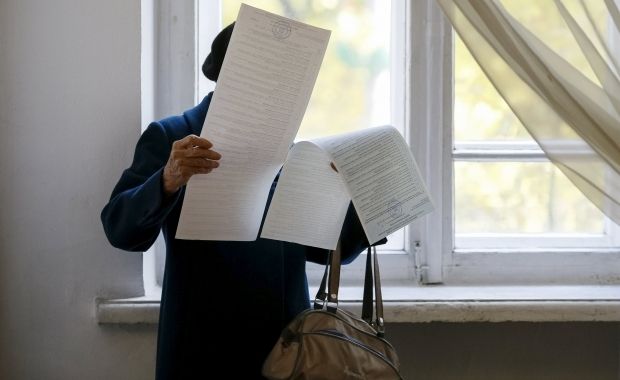 REUTERS
"The election campaign in Dnipropetrovsk was accompanied by a series of scandals, conflicts and numerous violations of the electoral legislation," he said.
According to Koshel, an ultra-high competition between the main candidates has been observed in Dnipropetrovsk, that's why the CVU expects that the whole range of illegal election technologies can be used in the second round.
The second "hot spot," according to Koshel, is Uzhgorod. "The basis for this assessment is that the potential winners have actually swapped in the city. If we take the expert estimates, and if we take the results of sociological research, and if we look at the quality of the campaign, we can say that there is a complete mismatch of forecasts with the results of elections," he said.
Read alsoTuka: No significant events that could affect elections in Luhansk regionIn addition, he said that the CVU received "hotline" information, which "was almost impossible to prove," regarding bribery of voters before or on election day."
The third "hot spot," according to Koshel, will be Odesa. "During the election campaign, we recorded a number of violations of the law. As of today, there is mass evidence of copies of voting cards not provided for examination by the CVU observers," he said.
Read alsoOfficial info on voter turnout in local elections released"If we take into account large cities, these are the three cities where significant problems can take place," Koshel said.