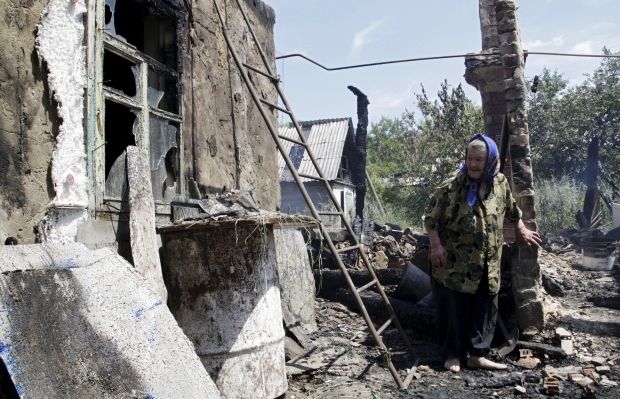 REUTERS
An IPHR delegation present in The Hague handed over the communication together with a unique compilation of over 300 first-hand testimonies from victims and witnesses to representatives of the ICC's situation analysis section on Ukraine, IPHR wrote on its website.
The IPHR communication was submitted as part of a project aimed at fighting impunity for serious violations perpetrated during the ongoing armed conflict in eastern Ukraine, it said.
At the meeting with the ICC representatives, IPHR Project Coordinator and Advocacy Officer Simon Papuashvili explained that a total of 32 missions had been carried out as part of this project and over 300 victim and witness statements compiled. He said that for each case and episode reported, contextual information, details of the alleged crime and information on the possible perpetrators have been included. He noted that while crimes committed by both sides of the conflict had been documented, the collected evidence primarily concerns crimes committed by separatists because of security issues related to accessing separatists-controlled territories of Ukraine.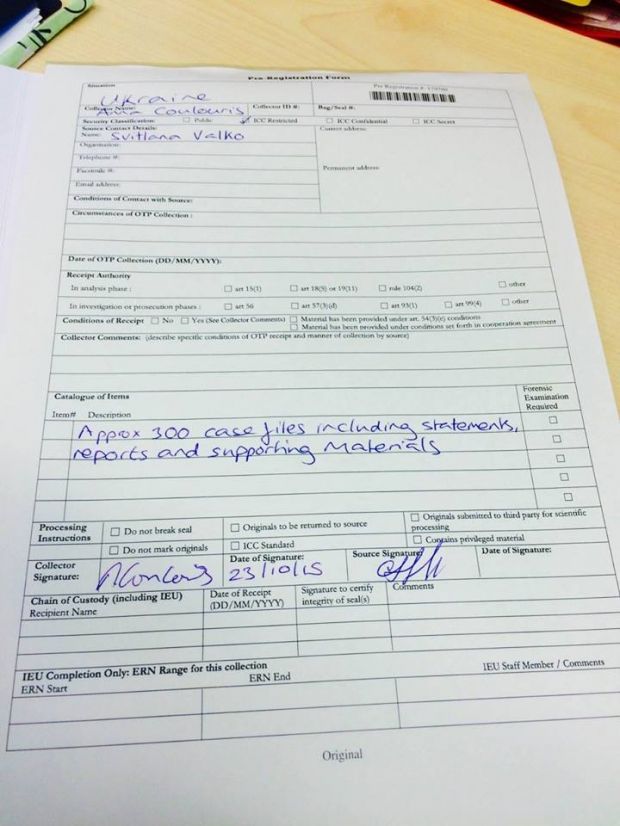 A communication on war crimes and crimes against humanity in Ukraine / Photo from IPHR
IPHR Ukraine Field Mission Documentation Coordinator Svitlana Valko provided an overview of the process of documenting, systematizing and classifying evidence on war crimes and crimes against humanity that has been used. She said that the evidence compiled by IPHR's monitors has been classified on the basis of geographical location and divided into five main categories relating to the nature of the alleged crimes: torture, killings, shelling, theft of property and holding prisoners of war.
In her words, the Field Mission expects to collect more evidence of crimes committed by the Ukrainian side later, when victims will be less scared to report their experience.
The mission said that the Ukrainian government on September 8, 2015, granted the ICC jurisdiction over all international crimes that have taken place on the territory of Ukraine. The material collected and submitted by IPHR will feed into the ICC's preliminary examination of the situation in the country, which is carried out before the ICC High Prosecutor may initiate a full investigation into international crimes that have taken place in eastern Ukraine.