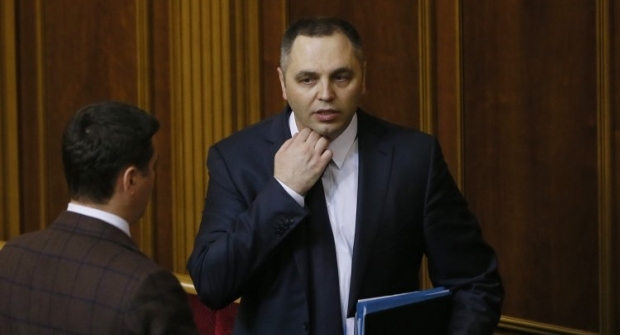 Photo from UNIAN
"The General Court upholds Mr Portnov's action," reads the judgement.
"The Court finds that the Council identified Mr Portnov as responsible for the misappropriation of Ukrainian State funds solely on the basis of a letter of 3 March 2014 from the Public Prosecutor's Office of Ukraine… The Court considers that that letter fails to provide any details concerning either the facts alleged against Mr Portnov or his responsibility in that regard. The Court concludes on that basis that the inclusion of Mr Portnov's name on the list does not satisfy the criteria for designating persons whose funds are to be frozen," reads the statement.
The Court has heard the case No.T-290/14 (Portnov against the EU Council) on May 21, 2015.
Read alsoEU lifts sanctions against four of Yanukovych's associatesPortnov demanded the decision of the EU Council of March 5, 2014, on introduction of sanctions against him to be cancelled. In March, 2015, the European Union excluded him from the sanctions list. Portnov resides in Moscow now.
The case was submitted to the court on April 29, 2014, becoming the first of 17 Ukrainian and 11 Russian "sanctions" cases which have been heard.
The European Court has also started hearings into the cases of ex-MP Serhiy Klyuiev, ex-Energy Minister Eduard Stavitskiy, ex-First Deputy Prime Minister Serhiy Arbuzov, ex-Prime Minister Mykola Azarov and his son, Oleksiy Azarov.
The suits were also submitted in the EU Council by ex-President Viktor Yanukovych, his sons Oleksandr and Viktor (Viktor died), ex-Tax Minister Oleksandr Klymenko, ex-Prosecutor General Viktor Pshonka, his son, ex-MP Artem Pshonka, ex-head of Presidential Administration Andriy Klyuiev, and businessman Serhiy Kurchenko.
Two claims were submitted in the European Court by Russian businessman Arkady Rotenberg. Claims by Russia's Rosneft, Gazpromneft, DenizBank, Sberbank of Russia, VTB Bank, Prominvestbank and Vneshekonombank are also being considered.
UNIAN memo. On March 5, 2014, the European Union has frozen the assets of 18 Ukrainian citizens, on suspicion of misappropriation of state funds and complicity in violations of human rights in Ukraine.
On March, 2015, the EU excluded from the sanctions list Andriy Portnov and Yanukovych's ex-adviser Ihor Kalinin, ex-SBU chief Oleksandr Yakymenko and ex-PM's son Oleksandr Azarov