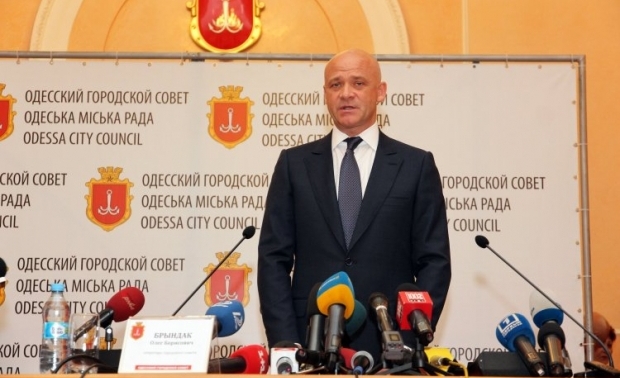 Hennadiy Trukhanov / Photo from UNIAN
The results of processing of 100% of voting protocols show that incumbent Odesa mayor Hennadiy Trukhanov has won the October 25 local elections with 51.64% of votes, the regional organization of the CVU has told UNIAN.
In Odesa mayoral elections most voters supported Trukhanov who gained  51.64% (138,353 votes), the runner-up is Sasha Borovik with 24.78% (66,387 votes), and third comes  Eduard Hurvits, scoring 8.45% (22,631 votes).
Read alsoExit poll returns: Incumbent Odesa mayor may remain in officeAs UNIAN reported earlier, 42 candidates campaigned for Odesa mayoral seat.