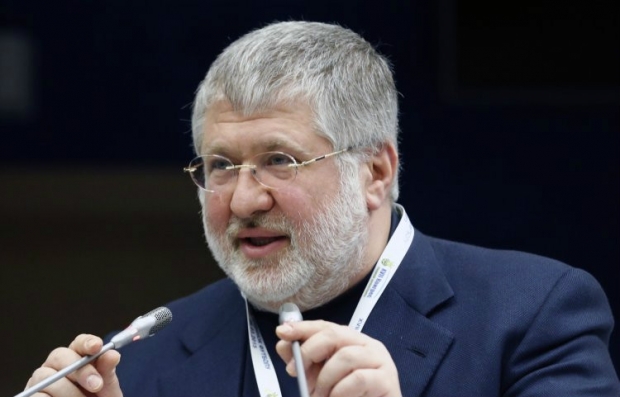 Photo from UNIAN
"Korban's case is pure politics," Kolomoisky said.
When asked whether Korban could be considered as a prisoner of conscience in authorities rivalry with Kolomoisky himself, the ex-governor said: "I have not been put forward any claims, I do not feel any pressure, nor blackmail. My communication with the Presidential Administration goes in the normal way, no claims have been reported to me."
"Obviously, no criminal offense has been committed by Korban, all the charges and accusations are farfetched. We are not indifferent to what happens to him, and we will fight in the legal framework to prove it. ... The law enforcement officers are people of service status, we understand who they obey, whose orders they are fulfilling. What claims could be raised against them? … I know that those so-called cases [related to Korban] have been long abandoned in dusty folders. Why have they been opened now? I call it a painful reaction [of authorities] to the result UKROP party has received," Kolomoisky said.
"The patriotic forces should be engaged in dialogue," Kolomoisky added. "UKROP is a patriotic party, and the Poroshenko`s Party Bloc Solidarnist is also so positioned," he stressed.
As reported earlier, Hennadiy Korban, the leader of UKROP party, is suspected of large-scale misappropriation of public funds (Part 5 of Article 191), misappropriation of transport vehicle (Part 1 of Article 289), as well as the creation of an organized criminal organization.
As UNIAN reported earlier, yesterday the SBU Security Service of Ukraine started searches of UKROP party members in Dnipropetrovsk.
According to the press service, the searches were conducted in the house of Korban's parents, in the house of the leaders of the Foundation of the Country's Defense Pavlo Hazan and Nadia Hazan.
Later Korban was taken to the Main Investigation Department of the PGO in Kyiv, where he was reported feeling sick.
Later it became known that Korban was taken to the pretrial detention facility of the SBU Security Service of Ukraine.