EU says financing of Anti-Corruption Prosecutor's Office depends on "Shokin's four"
The Delegation of the European Union to Ukraine has informed the Ukrainian authorities that the financing of the establishment of the country's anti-corruption prosecutor's office depends on the situation around Viktor Shokin's four prosecutors who are to choose the head of a new agency.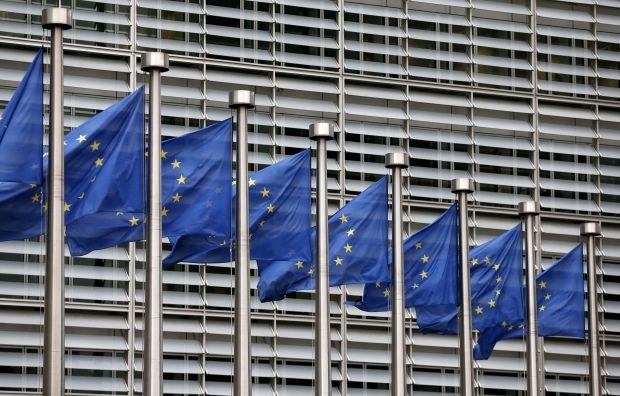 REUTERS
The information was revealed on Thursday, November 5, at a meeting of a competition commission, as the commission's chairwoman Katerna Levchenko presented a corresponding letter from the EU Delegation to Ukraine, according to Europeiska Pravda.
While reiterating support for Ukraine's efforts in fighting corruption, the EU states that "the trust in the final outcome of the procedure depends on the integrity and credibility of all steps leading to it."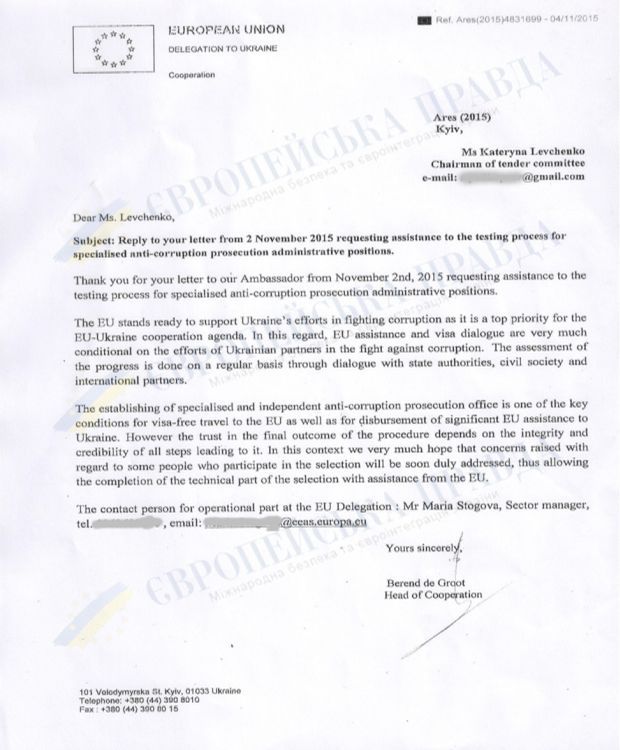 eurointegration.com.ua
"We very much hope that concerns raised with regard to some people who participate in selection will be soon duly addressed, thus allowing the completion of the technical part of the selection with the assistance from the EU," reads the letter.
Setting up an anti-corruption prosecutor's office is one of the key requirements for establishing a visa-free regime with the EU and providing significant assistance to Ukraine.
Read alsoUkraine's Prosecutor General to be sacked? MP says 90% of needed signatures collectedAs Europeiska Pravda reported earlier, the EU Ambassador to Ukraine Jan Tombinski allegedly wrote a letter to Ukraine's Foreign Ministry demanding authorities change the "Shokin's four." The EU did not confirm or deny writing the letter, according to the KyivPost.
It was earlier reported that the Prosecutor General of Ukraine, Viktor Shokin, jeopardized the prospects for Ukraine obtaining a visa free regime by refusing to fulfill the provisions of an action plan on visa liberalization.
If you see a spelling error on our site, select it and press Ctrl+Enter