Poroshenko: international community will never accept annexation of Crimea
The international community will never accept the annexation of Crimea and control over the peninsula will be returned to Ukraine, Ukrainian President Petro Poroshenko said in exclusive interview with Deutsche Welle.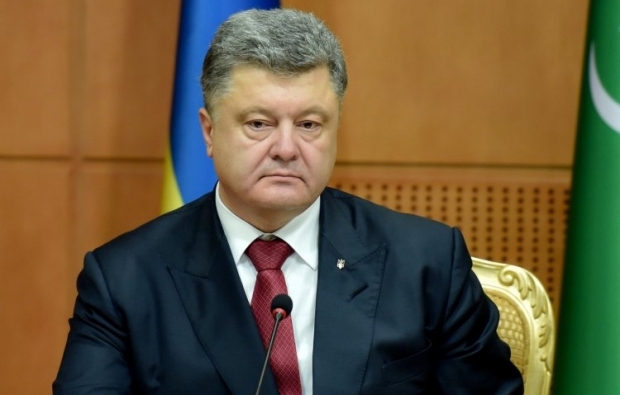 Photo from UNIAN
"If we accept and recognize it that means that it would be the complete violation and ruin of the global security system… that would be exactly the same like in the year 1938. And I just can't imagine that somebody in 1938 asks: 'Do you understand that Austria is forever German?' and my answer would be No!"
Poroshenko went on to compare last year's Russian annexation of Crimea to the Nazi takeover of Austria in 1938: "The situation in Crimea is a complete Anschluss, is an annexation of sovereign Ukrainian territory, is a brutal violation of international law. At the end of the day, international law and order should be restored," DW reports.
According to Poroshenko, the only possible guarantee of security for Ukraine is a NATO membership and Kyiv will be able to fulfill the requirements for entry in 6-8 years.
Speaking about the settlement of the conflict in Donbas, the Ukrainian president said Kyiv was living up to its commitments.
"It is not me who is missing the deadline because Ukraine is a very responsible state and a very responsible part of the Minsk agreements. We do everything we promise. We are fully cooperating with the OSCE. We are fully implementing the Minsk agreements," Poroshenko said.
If you see a spelling error on our site, select it and press Ctrl+Enter