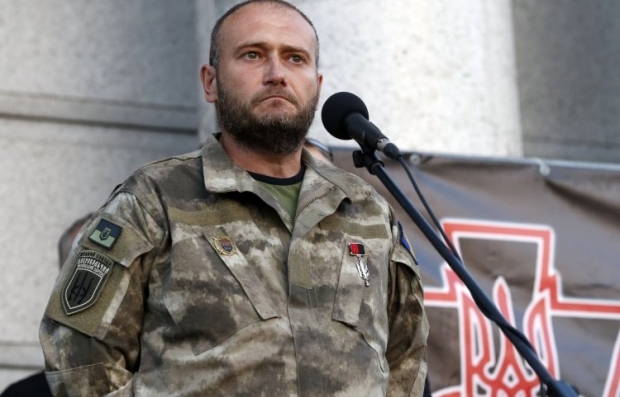 Yarosh steps down from Right Sector leadership / Photo from UNIAN
"I have to say no to the offer of the [movement's] conference to lead the organization and step down from post of the leader of the Right Sector national liberation movement, remaining a nationalist, a statist and a revolutionary," Yarosh wrote.
He explained his move with the fact that his position is not always in line with aspirations of part of the Right Sector's leadership.
Read alsoRight Sector preparing for no-confidence vote against government – Stratfor"I was wounded and required a long period for treatment, I entrusted some areas of the movement's activities to my closest associates who have had and still have their own perpective for the development of the nationalist movement. My own position does not always coincide with the aspirations of part of the leadership. As a leader, I am personally responsible for everything that happens within the organization, and do not intend to put it onto someone else's shoulders. That is why I can't be a leader without authority in the Right Sector," he said.