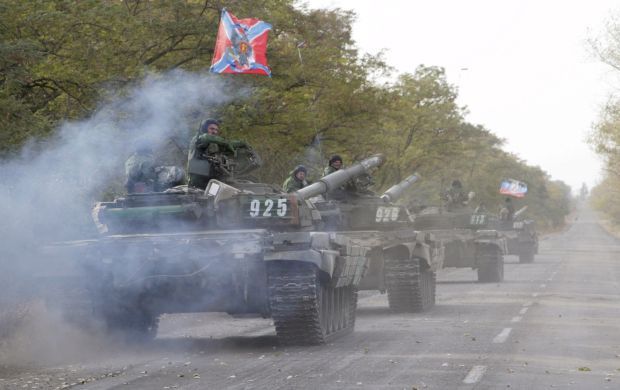 REUTERS
According to Oreshkin, as of today, the Luhansk and Donetsk People's Republic terrorist organizations are facing a smoldering conflict between those who consider it necessary to wage war and those who have another point of view. The latter are accused of betraying Novorossiya.
Vladislav Surkov, Russian presidential aide, who is the curator of the project, refers to the second ones. In some ways, he represents a split within the elites of Donbas and is associated with the Kremlin's line on preserving the conflict, Oreshkin said.
The author recalls that with the help of Surkov, militant leader Zakharchenko has built relationships with the Kremlin team. However, at the moment, Moscow believes that he has become an extremely militarized leader.
Such issues as restoring economic situation in the region are on the agenda. And Zakharchenko is not the best candidate. In this regard, media reports that Deputy Chairman of the Russian Government Dmitry Kozak may be appointed the Novorossiya project curator, since Surkov has allegedly completed his task: to eliminate the "dogs of war."
If the information is confirmed, the Kremlin is obviously "giving up on Donbas" as a military structure, trying to legalize this geopolitical reality.
Read alsoPro-Russian militants call occupied areas in Donbas as "Donetsk and Luhansk regions"According to Moscow's logic, the first stage — freezing the conflict — has been completed, which means that they can move to the second stage — the legalization of territory, giving it a certain status. They want the so-called Transnistria-2, formally located in Ukraine, but in fact — controlled by the Russian Federation.
If Kozak starts to rule the region, he will appoint his people — not soldiers, but experts, in order to restore the socio-economic life.