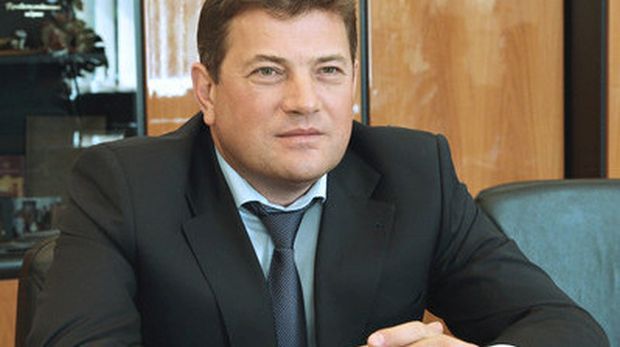 Self-nominee Volodymyr Buriak was elected Zaporizhia mayor / Photo from tv5.zp.ua
The outcome of the second round was announced by head of the municipal commission Andriy Kondratenko, an UNIAN correspondent reported.
In his words, 222,362 voters visited the city's polling stations on the polling day.
"Volodymyr Buriak was supported by 123,682 voters, while Mykola Frolov had 87,814 votes, which is 58.48% and 41.52% respectively," Kondratenko said.
Buriak is a self-nominee, he is Chief Engineering Officer at the Zaporizhstal steel mill, Ukraine's third largest metallurgical enterprise. During the first round of the Zaporizhia mayoral election he got 83,029 votes. Frolov, who is a member of the Petro Poroshenko Bloc Solidarnist (Solidarity) Party, was backed by 33,798 voters then.