Savchenko case: Sneak peek into LPR terrorist leader's "not-to-be-disclosed" testimony
The defense team of Nadia Savchenko, a high profile Ukrainian fighter pilot and MP who is being tried in a Russian court, release details of the courtroom interrogation of the "LPR" terrorist organization's leader Igor Plotnitsky despite the court ruling not to disclose his testimony to third persons.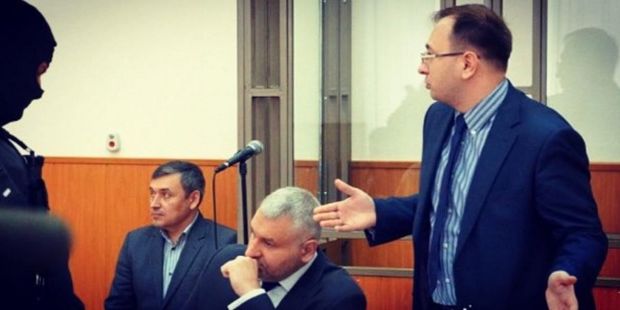 Photo from the courtroom / instagram.com/p/-OuyFyLxsx/
Igor Plotnitsky tried to be politically correct while giving testimony in court, according to Mark Feygin, Nadia Savchenko's lawyer who managed to flash-tweet the developments in the courtroom. In one of his tweets, Feigin said: "We were prohibited from disclosing Plotnitsky's testimony! Disclosing [them] verbatim!"
According to another lawyer, Nicholai Polozov, Plotnitskiy called "political" the trial against Nadia Savchenko.
Earlier the court ruled to interrogate Plotnitsky in closed hearing, so the public "left the courtroom," according to Feygin.
If you see a spelling error on our site, select it and press Ctrl+Enter