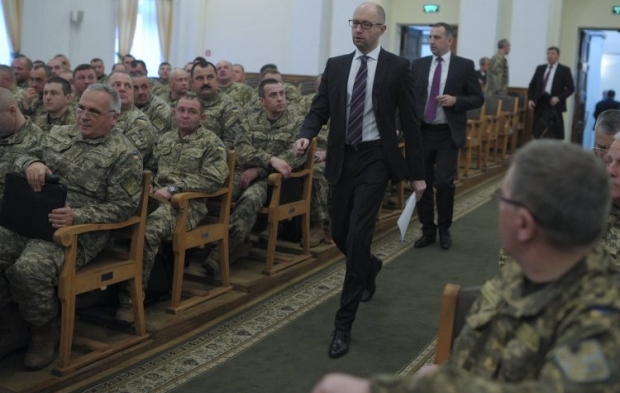 Photo from UNIAN
"After Russia launched its military aggression, illegally annexed Crimea and sent troops to Donetsk and Luhansk, we have lost 20% of our economy. In just a few months, the government and the incumbent president faced the collapse of the hryvnia rate, inflation…," Yatsenyuk said.
"I would not say that the war prevents reforms, it is a much more complex definition. No one has the right to stop. Indeed, there are too many challenges, too many problems, too many obstacles. On the other hand, we have pulled ourselves together and we are moving forward... We do our job and we will keep doing our job, despite all the difficulties, because this work is not just a work on reforms, but on preserving the state of Ukraine, this is the work on the struggle for our independence and our future," he said.
Read alsoYatsenyuk: EU and U.S. should extend sanctions against RussiaYatsenyuk says he is confident that Europe will overcome the challenges of global terrorism and migration it has faced.