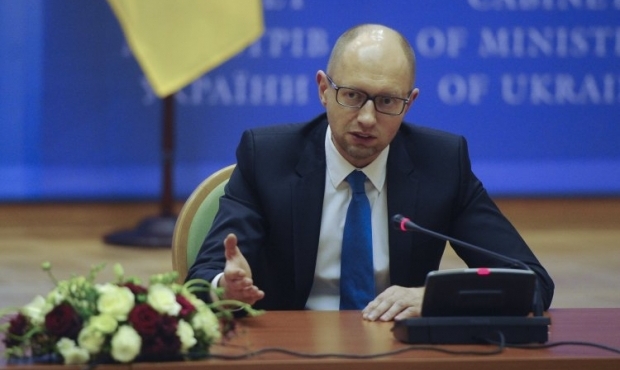 Yatsenyuk says he knows about all the hardships the Ukrainian nation is living through / Photo from UNIAN
"Two years ago we all together came onto our large European Maidan [Nezalezhnosti, or Independence Square downtown Kyiv, the venue of the so-called Euromaidan events during the Revolution of Dignity]. Nobody expected then what we were going to encounter, what challenges every citizen of our country and our state as a whole would face. But we're moving ahead, day by day," he said.
He assured he was aware of all the hardships the Ukrainian nation is living through, but called on the Ukrainians not to give up.
"We must jointly and only together move with a sure step. Our firm step is needed to make our common dream come true. Yes, it's neither easy nor quick. But it must happen. It will happen if we continue to believe. It will happen if we don't stop to believe that our choice is right. It will happen if we carry on supporting each other and move further and farther," he said.
It was Ukraine's European choice behind Russia's declaration of war on Ukraine, but the Ukrainian nation has held out in this struggle, Yatsenyuk said.
Much has been done in the past two years, but much more needs to be done to achieve the main goal – membership of the European Union, he added.
"This is the European dream we were fighting for on the Maidan. This is the dream the Ukrainian patriots have made the final sacrifice for and the Ukrainian soldiers have been fighting for against Russian military aggression. And we must continue fighting for it," the premier said.
"We've made history together. And now we'll have to create our future together – irrespective how difficult it is and whatever obstacles are ahead, but we can do it," he added.
In his words, the country's success depends on every Ukrainian citizen.
"We've got everything to succeed. We are brave, strong, smart, talented, confident and loyal to our country. There is no doubt that Ukraine will become a member of the European Union. Our Ukrainian people deserve this," Yatsenyuk emphasized.