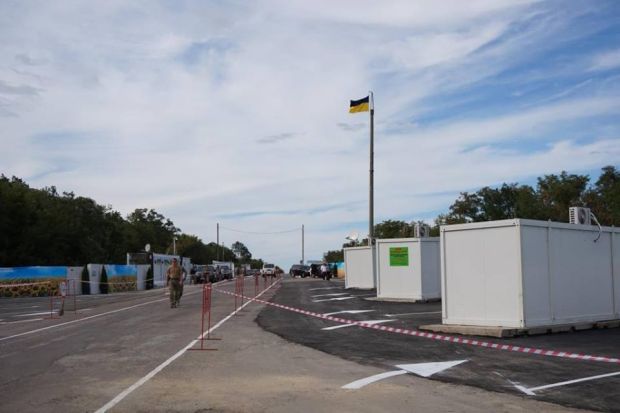 0624.com.ua
Their visit coincided with the 45th Russian humanitarian convoy to have entered and left Ukraine without permission or proper checks of what they are carrying. Neither the German MPs, nor Russia have expressed any criticism of the so-called "Donetsk and Luhansk People's Republics" [DPR and LPR] who over the last months have expelled western NGOs, thus stopping them from bringing critically needed aid to Donbas, Halya Coynash, a member of the Kharkiv Human Rights Protection Group, wrote in her article on Tuesday.
"The deputies – Wolfgang Gehrcke and Andrej Hunko, both from Germany's De Linke party, appeared in militant-controlled Horlivka on November 19, apparently bringing EUR 130,000 worth of medicines for the local children's hospital (and, seemingly, other hospitals). Hunko states on his website that this is from over 1,000 donors. In February this year, both men arrived for the first time with aid.  They had then been funded, or at least helped, by an NGO with a Moscow address and bank details. This fund which claims to have been "created to provide humanitarian aid to residents of the South-East of Ukraine" works closely with a committee affiliated to Russia's Federation Council," she wrote.
"On both occasions their visit was used for maximum propaganda purpose.  On November 20, for example, the DPR official website reported that Hunko had spoken of how it would be difficult to sleep after seeing the consequences of the shelling of Donetsk.  Gehrcke in turn said: "When we return home we will insist on Germany's efforts in stopping this war and continuing relations with Russia."  Any shelling is clearly stated to be by Ukrainian forces, while the Germans are reported as saying that the major German media do not give the public "a true picture" of what is happening.  The MPs, however,told militant leader Denis Pushilin that they would pass on the message of the militants' commitment to implementing the Minsk Protocol. 
Read alsoUkraine presses criminal charges against Berlusconi for visiting CrimeaBoth Hunko and Gehrcke provided pro-Russian propaganda together with their aid. They were silent about crucial reasons for the dire situation in Donbas, which includes the fact that in September LPR ordered Medecins Sans Frontieres (MSF) and all but one western aid organization to leave the Luhansk oblast.  A month later, DPR did the same, claiming that MSF, a Nobel prize-winning NGO, had been banned "because of its participation in gathering defense date and illegal supplies of psychotropic substances." They are also alleged to have carried out "psychological training among the population of front-line regions knowingly causing social disorientation," Coynash wrote.
Read alsoRussia invites far-right anti-Semitic Hungarian politicians to visit CrimeaAs UNIAN reported ealier, Ukraine's Foreign Ministry condemned the visit of two German MPs to the occupied Donbas, stressing that the officials crossed the Ukrainian border illegally.