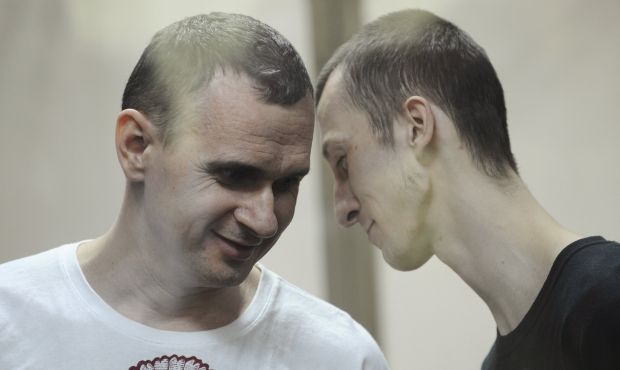 REUTERS
The lawyers of convicts demanded to drop all charges due to the lack of evidence of the creation of "terrorist organization," as the trial court's decision was based on hearsay evidence and undisclosed sources.
According to the lawyers, there is no evidence that Sentsov and Kolchenko are members of the Right Sector, which is confirmed by a certificate signed by the organization's leader Dmytro Yarosh.
Read alsoKolchenko, Sentsov trial: Chants "Shame on Judgment Seat!" in courtroomThe lawyers said that the criminal case was "artificial," favoring Russian policy, while the convicts should be acquitted due to the lack of evidence.
The prosecutor said that the ruling of the court of first instance was right, the verdict of Sentsov and Kolchenko was "fair" and is subject to no mitigation.
"Main Military Prosecutor's Office objected to satisfy appeals of protection and requests to leave the verdict of the North Caucasus District Military Court against Sentsov and Kolchenko unchanged," the prosecutor said.