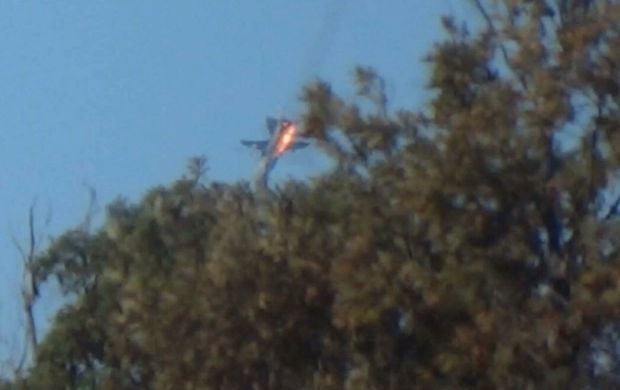 REUTERS
"If the warplanes violate Ukrainian airspace, the Ukrainian Armed Forces should act similarly to defend our country against aggression from the air," he said.
Turchynov believes that the Turkish Air Force and Air Defense acted professionally, and any civilized country should act the same when its sovereign airspace is violated by warplanes of another state, the press service of the NSDC reports.
Read alsoTurkey warns Russian fighter jet 10 times about violating Turkish airspace"Before opening fire, the Turkish side has repeatedly warned Russia about the inadmissibility of violation of its airspace by military aircraft of the Russian Armed Forces. Before defeating, the Turkish side made a few more warnings, and only then it attacked the Russian aircraft," he said.
Turchynov said that the Turkish military had carried out their duty on protection of Turkish airspace and ensuring security of their citizens.