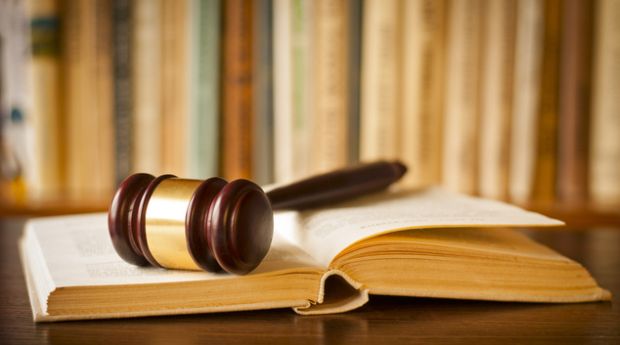 Shutterstock
"We believe that now, when we need to conduct deregulation, attract foreign investment, and create rules for conducting business that will be clear for the world community, it is important that we do this," Petukhov said. 
According to him, the Economic Code of Ukraine adopted in 2003 incorporated a large number of outdated regulations from the Soviet era. The adoption of this document led to inconsistency of the legislation, due to considerable overlapping with the Civil Code, which was developed based on European standards. Petukhov also noted there were no laws in other states similar to Ukraine's Economic Code.
According to him, the Justice Ministry will set up an ad hoc group tasked with drafting a concept of private law reform. After public discussion of the reform's concept, specific provisions will be drafted and adopted aimed at the abolition of the Economic Code.
Representative of EasyBusiness NGO Alina Sviderska noted that the initiative arose after the appeals of international companies that are interested in investing in Ukraine. The companies are sometimes discouraged due to legal uncertainty and regulatory duplications.
"Even when the matter comes before the court, and the courts rely on that regulatory duplication, it turns out that there is no legal certainty," Sviderska said, adding that not all regulations of the Code had to be abolished. Effective and practical regulations will be included in other laws.
Sviderska also noted that the abolition of the Economic Code will not result in dissemination of economic courts.
"We are only speaking about the unification of regulations that govern business relations," she explained.
Read alsoGovernment not to allow tax system benefiting rich, hurting poor Managing partner of Avellum Partners law firm Mykola Stetsenko said that foreign investors expect maximum transparency, clarity and predictability of interpretation of the Ukrainian legal norms.
"The wording of the Economic Code is a vestige of the Soviet system… reflecting the development of corporate law at the beginning of the 90s," the expert said.
According to Stetsenko, it is high time Ukraine abolished those regulations and adopted those that have been effective in Western countries, meeting investors' expectations. It is also necessary to improve the provisions of the Civil Code, and specific laws, including that on joint-stock companies, as well as to pass a law on limited liability companies.
Read alsoPres. of Venice Commission: Decentralization amendments bear no risks of federalizationAs UNIAN reported earlier, in December 2014, Justice Minister Pavlo Petrenko announced that the system of economic courts in Ukraine should be liquidated, to be followed by the abolition of the Economic Procedural and Economic Codes. The Ukrainian government adopted and submitted the relevant bill for consideration of the Venice Commission.
The Economic Code of Ukraine was adopted in 2003 and entered into force in 2004. The document established the legal norms of economic activity based on a variety of business entities with different forms of ownership.