Poroshenko: EU should demonstrate unity on sanctions against Russia
EU should demonstrate unity in the issue of sanctions for the non-implementation of the Minsk agreements, according to Ukrainan President Petro Poroshenko answering the question of journalists in Vilnius following the meeting with President of Lithuania Dalia Grybauskaite.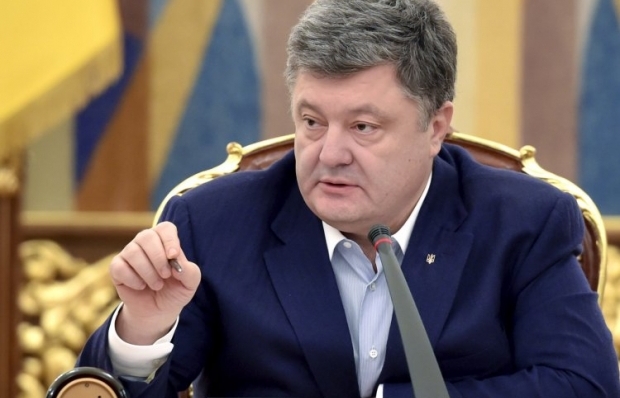 Photo from UNIAN
"When I am being asked what does Ukraine need from the EU, I have a clear and straightforward answer – unity and solidarity," said Poroshenko, according to the President's press service.
"Only strong and united European Union can tackle challenges and threats of the modern world – for example, security threats caused by annexation and aggression, terrorist attacks or problems of refugees," he said
Read alsoNATO-Ukraine interparliamentary council: Ukraine in priorities of AllianceThe President emphasized that the EU demonstrates unity and powerful support for Ukraine despite the fact that Russia wants to see Europe weak, disintegrated and separated.
"I have no doubt that at the European Council session of December 17, the EU will demonstrate unity and strength, inter alia, in the issue of sanctions for the non-implementation of the Minsk agreements and refute rumors about the alleged displacement of Ukraine from the top priorities of the EU. It didn't happen and I can assure you that it won't happen," Petro Poroshenko stated.
Read alsoPoroshenko says Russia trying to distract world's attention from UkraineThe Head of State was assured of European and transatlantic unity in the course of the meetings in Paris at the UN Conference on Climate Change.
Petro Poroshenko thanked Lithuania for its firm position on the discussion of an opportunity for the creation of anti-terrorist coalition with participation of Russia. "It was clearly stated that it is not acceptable for democratic countries when the aggressor against Ukraine is trying to demonstrate alleged willingness to take part in the coalition. This doesn't exclude certain coordination, but coalition against terrorists has already been formed," the President said.
If you see a spelling error on our site, select it and press Ctrl+Enter