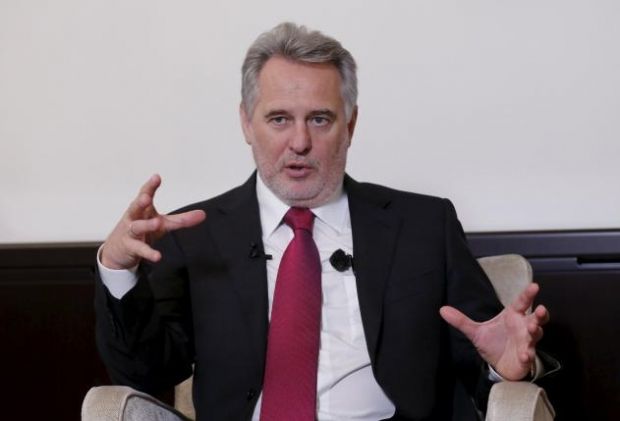 REUTERS
"The current government is politically bankrupt. The quicker they leave power the better for the people," Firtash told Reuters in an interview.
Speaking from his base in the Austrian capital, Firtash said he had lost faith in the ability of the government to conduct meaningful reform, and had decided Ukraine needed a movement which would push for political change.
"If the government does not fail today, then it will probably occur in the spring," he said.
"We need to support a movement and give the people of Ukraine something to believe in," the Ukrainian mogul said.
If Firtash decides to mount a political challenge to Ukrainian President Petro Poroshenko, he would be a formidable foe, Reuters wrote. Though he has limited popular support in Ukraine, his wealth and his ownership of a major television station give him influence, it said.
As UNIAN reported earlier, Ukraine's Interior Minister Arseniy Avakov stated that the National Police of Ukraine had been investigating two criminal cases involving Firtash directly.
Firtash was detained in Vienna on March 12, 2014. The Austrian authorities arrested him at a request from U.S. prosecutors, who alleged he had conspired to bribe government officials in India.
Firtash was released from detention a few weeks later, having paid EUR 125 million bail.
In April this year, an Austrian court ruled to reject the U.S. extradition request, referring to possible political motives of the U.S. authorities.
Firtash was allowed to return to Ukraine. The appeal of the Austrian prosecutor's office against the first-instance court's decision will be considered next year.
On November 25, Deutsche Welle reported that Firtash would return to Ukraine and would on December 2 take part in the congress of the Federation of Employers of Ukraine, which he chairs.
Ukraine is one of the few countries where Firtash can travel to, since more than 100 countries have signed an extradition agreement with the United States.
This week, Firtash, a former supporter of ousted Moscow-friendly president Viktor Yanukovych, announced he had shelved a plan to return to Ukraine after Ukrainian officials there said they would act on a U.S. warrant for his arrest on suspicion of bribery and money laundering. Firtash denies the U.S. allegations.