Klimkin: OSCE in deep crisis
The Organization for Security and Cooperation in Europe is paralyzed because of the veto by Russia, and there is high probability it will even fail to adopt the final declaration of the ministerial meeting held in Belgrade, Serbia, Ukraine's Foreign Minister Pavlo Klimkin told the reporters on Thursday, according to Europeiska Pravda.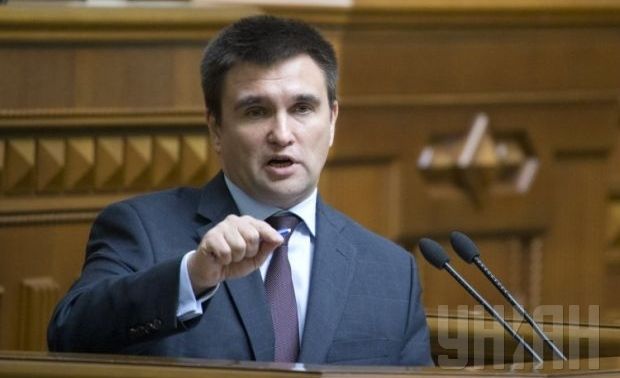 Pavlo Klimkin / Photo from UNIAN
"The OSCE is in deep crisis, a lot of ministers openly say it," he said.
At the same time, he said, Ukraine will continue to actively work with the organization.
"We try to use the OSCE, despite the fact that it is a consensus-type organization," Klimkin said.
He added: "We offered several draft resolutions (for a ministerial meeting), but of course, all of them have been crashed by the Russian side. And, of course, there is little hope that we will see the final declaration of the ministerial meeting."
Read alsoOSCE still sees Russian proxies' banned weapons in DonbasKlimkin said that Russia has been blocking all resolutions that would enable the OSCE's return to effective functioning.
"We must return to the fundamental principles. But given the rule of consensus, and Russia being part of such consensus, this return is impossible in many cases," said the top Ukrainian diplomat.
Read alsoNATO: Russia unlikely to meet Ukraine peace deal deadline"We must act simultaneously, on different platforms. The OSCE is not enough. NATO, either. No organization in Europe is able to guarantee security; and alas, we must be aware of this," said the foreign minister.
If you see a spelling error on our site, select it and press Ctrl+Enter