Crimea blockade coordinator brands naval blockade "military operation"
Lenur Islyamov, the coordinator of a so-called Crimea blockade, announced another type of blockade planned besides the energy and naval ones, although refusing to elaborate on its nature, RFE/RL reported.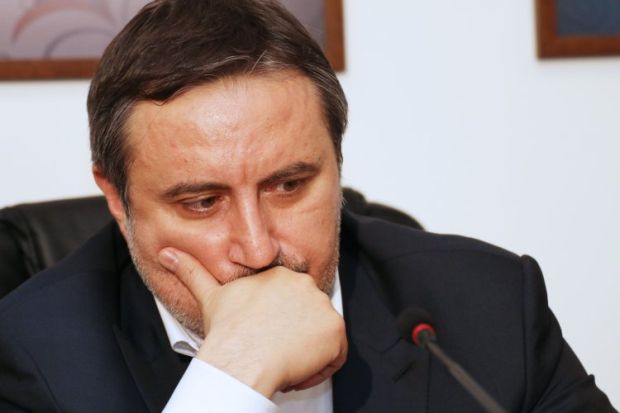 Islyamov: Between the energy and naval blockades of Crimea there will be another one / Photo from UNIAN
"Between the energy [blockade] and naval blockade of Crimea there will be another one, and you will soon learn about it. I'm not going to elaborate at the moment. You will learn about it in the coming days," said the coordinator of the civil blockade of Crimea.
Earlier, Islyamov stated that after the termination of supplies of food, goods, and electricity from mainland Ukraine to Crimea there will be a naval blockade of the peninsula, including in the area of ​​the Kerch crossing, which is now the main transport artery linking Crimea with Russia.
Read alsoActivists discuss Crimea's banking blockade with Ukraine authorities: MP"This is a military operation, so I can't discuss it yet. However, I will say that the naval blockade of Crimea has already begun, since Turkey is already blocking the Bosphorus and Dardanelles following the downing of the plane which had violated their airspace. The only path remaining is the Kerch Strait, and we will deal with it. We've already started to deal with it," said Islyamov.
Read alsoCrimean authorities threaten to fire in response to naval blockadeIslyamov said that the blockade activists are "ready to be "terrorists," but they will still get Crimea back.
If you see a spelling error on our site, select it and press Ctrl+Enter