Poroshenko: We will fight for every inch of Ukrainian land
Ukraine will fight for every inch of its native land until it is released, Ukrainian President Petro Poroshenko said on Saturday, according to an UNIAN correspondent.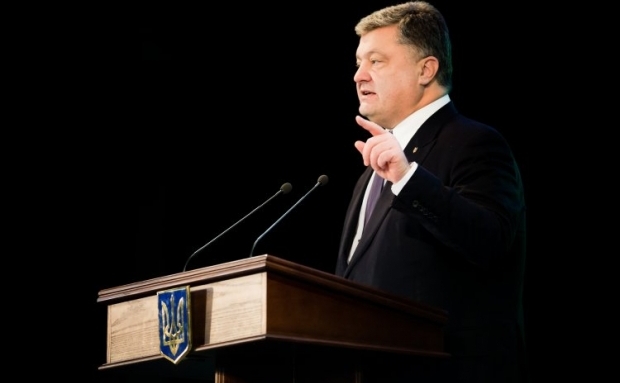 Photo from UNIAN
"We will fight for every inch of the Ukrainian land until it is free," Poroshenko said during an awarding ceremony of orders to view an apartment for ATO participants and their families in the town of Vasylkiv, Kyiv region.
"Officers and soldiers are the most important and most respected in Ukraine... They are the ones who may be called Ukrainian elite. They protect Ukraine, they protect our people, they have won this right by their blood, sweat, life, health, courage and patriotism," he said.
"Our fallen heroes gave their lives to defend the homeland, to protect Ukraine, to protect its people, to defend from the aggressor, who had cynically and cunningly attacked our country," the President said.
If you see a spelling error on our site, select it and press Ctrl+Enter