Dzhemilev: Crimea should be named part of Ukraine in all agreements
Crimea should appear only as a part of Ukraine in all agreements signed by Ukraine regarding the Russian-annexed peninsula, Crimean Tatar leader, Ukrainian presidential envoy for Crimean Tatar People's affairs, and Ukrainian MP from the Bloc of Petro Poroshenko Mustafa Dzhemilev (Cemilev) wrote on Facebook on Sunday, commenting on the agreement on partial resumption of power supply to Crimea from mainland Ukraine.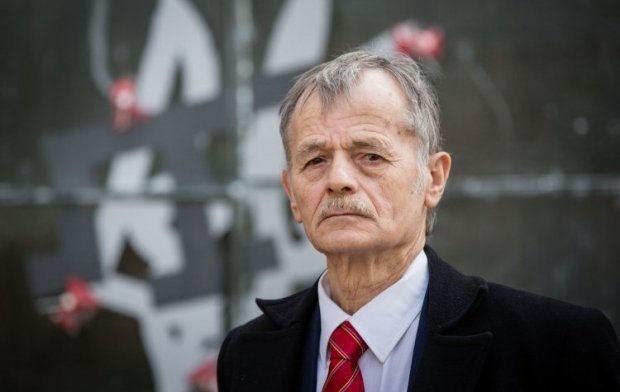 Photo from UNIAN
"On December 5, the Crimean blockade curators and Ukrainian President Petro Poroshenko discussed in detail the termination of power supplies in the temporarily occupied territory of Crimea.
"The total demand of electricity in Crimea is 1,050-1,100 MW. Last year, Ukraine was delivering 850-900 MW. In addition to what had been generated in Crimea, it was enough for the population of the peninsula in the wake of an industrial decline as a result of sanctions. And it was enough to provide for the comfortable existence of the occupiers, for a 100% provision of military units and garrisons, missile and air defense systems, airports and others," Dzhemilev said.
Read alsoChubarov: energy blockade to force considering Crimea's de-occupation at intl levelIn his view, this cannot last "on any motivations: neither moral, nor military, nor political."
"On the basis of respect for those people who find themselves held hostage by the occupiers, electricity supplies to Crimea can be recovered in the amount of no more than 200-250 MW. Such a decision can be made, taking into account the arguments of all of our partners," Dzhemilev said.
Read alsoCrimea blockade coordinator: one power line to be repaired "soon""However, we reiterate our categorical demand that Crimea be named only as part of Ukraine in any agreements signed by our state," he said.
If you see a spelling error on our site, select it and press Ctrl+Enter