Chubarov warns Crimea blockade may resume in two weeks
MP from the Petro Poroshenko Bloc and Chairman of the Crimean Tatar Mejlis Refat Chubarov stressed on the need to decide on the termination of supplies of goods and energy resources to Crimea.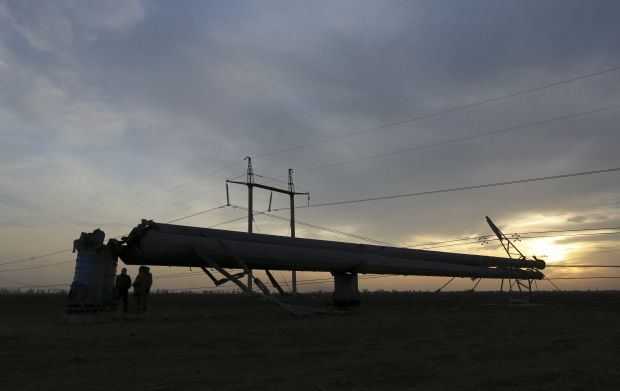 REUTERS
Speaking in the Verkhovna Rada of Ukraine, he said that on Wednesday the government would have to adopt the decision to terminate the movement of goods from mainland Ukraine to the Russian-occupied Crimean peninsula, according to an UNIAN correspondent.
Chubarov also reminded that power supplies to Crimea were terminated from November 22 until December 8. According to him, power supplies were partially restored on Tuesday due to the need to provide a number of areas of Kherson region with electricity, and based on humanitarian issues.
The politician said that the power supplies had been resumed only "at one power transmission line, through which Crimea was receiving 220MW instead of 850MW that were provided as of November 22." At the same time, he said that "this will last for two weeks" in order to provide some areas of Kherson region with electricity.
Chubarov also said yesterday that a group of MPs, together with Deputy Chairman of the Verkhovna Rada of Ukraine Oksana Syroid, registered a bill that prohibits supply of energy resources to the temporarily occupied territories. He called on the Parliament to adopt this bill by the end of December.
According to Chubarov, another way to address this issue could be a government ban for ministers to conclude agreements on the supply of electricity, "until they contain the term "the Ukrainian Autonomous Republic of Crimea."
If you see a spelling error on our site, select it and press Ctrl+Enter