Yatsenyuk: If Rada decides, I will resign
Ukrainian Prime Minister Arseniy Yatsenyuk claims that he is ready to resign, if such decision is taken by the Verkhovna Rada of Ukraine.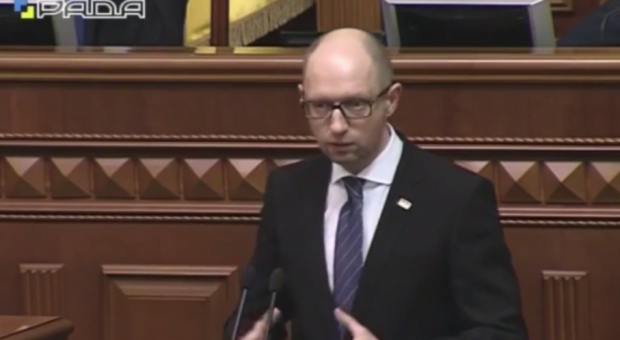 Screenshot from video
"I took full responsibility for the most unpopular steps in our country, which nobody has done for 20 years. And when I came to this post, I knew what would happen to my rating. I knew it. I did not come here for my own political rating, but to carry out reforms, and for the rating of our country," he said during the parliament's hour of questions to the government on Friday, according to an UNIAN correspondent.
Yatsenyuk said that the Parliament had full constitutional authority to vote on the decision on the resignation of the government.
Read alsoBrawl erupts in Rada during PM address"Put this issue to the vote and vote. I will accept the decision of the Ukrainian parliament. I don't cling to this chair," he said.
If you see a spelling error on our site, select it and press Ctrl+Enter