Yatsenyuk names key reforms for 2016
Ukrainian Prime Minister Arseniy Yatsenyuk has named the key reforms in 2016: reforms in education, medicine, tax reform, privatization, judicial reform and decentralization.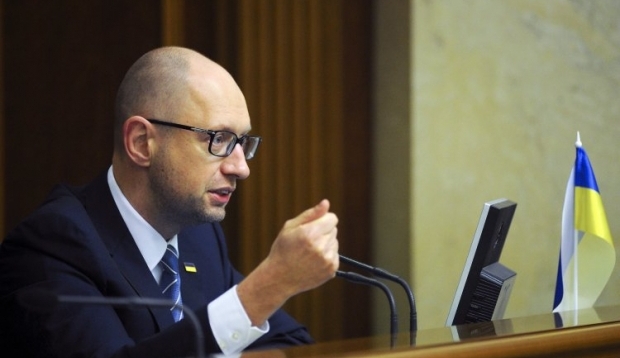 Photo from UNIAN
"Our plans for 2016 – first of all, education reform. The reform of secondary education as a basic education. We have done a lot in the reform of higher education, but secondary education is the basis for Ukrainian youth to have a future, so that the state could have a strong mentality to continue reforms," Yatsenyuk said during a speech in the Verkhovna Rada.
The second priority of the government, according to Yatsenyuk, is medicine, when industry funding will be based not on the financing of the [hospital] bed, but on the financing of health services.
Read alsoNational Reform Council insists on acceleration of tax reform"The third reform is privatization. The fourth one is the new tax rules and the new tax policy. The fifth reform is the continuation of the decentralization process. The sixth priority is the Agreement on Free Trade Area with the EU and the completion of the judicial reform in the country. This is our plan for 2016," Yatsenyuk said.
Earlier, during the meeting with U.S. Vice President Joseph Biden, Yatsenyuk said that the fight against corruption, transparent privatization, deregulation and the introduction of new standards for the management of public companies should be the main reforms that should be realized by the government of Ukraine in the near future.
If you see a spelling error on our site, select it and press Ctrl+Enter