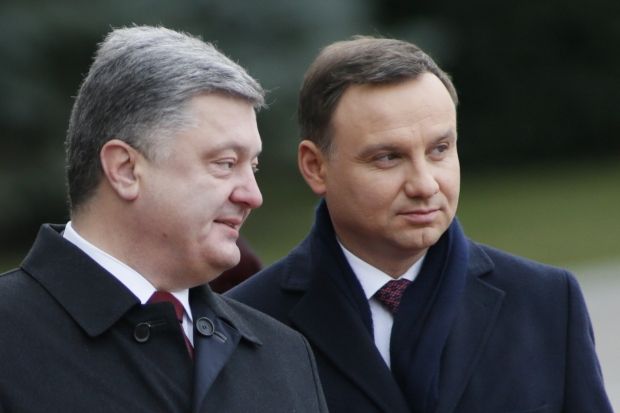 REUTERS
In the press statement, President Poroshenko expressed gratitude to Poland for the firm support for sovereignty, independence and territorial integrity of Ukraine. He informed that special attention had been paid to the situation in the east of Ukraine and coordination of actions on the non-recognition of the annexation of Crimea. "We are content with the resolute position of our Polish partner," Petro Poroshenko emphasized.
The Head of State informed that President Duda had reaffirmed the position of Warsaw in support of the prolongation of sanctions against Russia for illegal occupation of Crimea and non-implementation of the Minsk agreements. "I am really hopeful that the given decision would be adopted at the coming session of the European Council. I was pleased to hear the firm position of Poland on this issue," Petro Poroshenko said.
Read alsoUkraine and Poland: Tied with one chain?In his turn, President of Poland Andrzej Duda emphasized: "We closely monitor the implementation of the Minsk agreements. It is absolutely clear that the first step towards peace in Ukraine is full implementation of the Minsk agreements. We must make every effort for this end. As of today, noting indicates that they will have been fulfilled by December 31, 2015. We believe that the policy of sanctions should be continued. The world shouldn't abandon this policy. Sanctions will be continued. Our position is unequivocal".