Ukraine's Infrastructure Minister tenders his resignation
Ukrainian Infrastructure Minister Andriy Pyvovarskiy, who had previously announced his intention to resign, says he submitted his resignation letter to the Verkhovna Rada on Monday, December 14.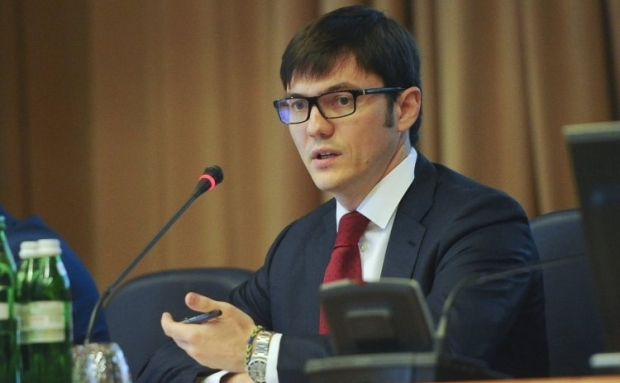 Photo from UNIAN
"Yesterday, I tabled my resignation in Parliament. Now, there are certain procedures that we must follow," Pyvovarskiy said on Ukrainian TV Channel 24.
"I'm aware that the Verkhovna Rada may fail to gather enough votes, but slavery is outlawed in Ukraine, isn't it?" he said.
As UNIAN reported earlier, on December 11, Pyvovarskiy and his two deputies, Volodymyr Shulmeyster and Volodymyr Omelyan, announced their resignation.
Pyvovarskiy said that after his dismissal he planned to return to business. One of the reasons for this decision, according to the minister, is the lack of decent salaries for officials.
As of today, the parliament has not yet voted for his dismissal.
Pyvovarskiy was appointed Minister of Infrastructure on December 2, 2014. Prior to his appointment, he headed Continuum, a large Ukrainian financial-industrial group of companies, since the end of 2012. He also worked at the Dragon Capital (Ukraine) investment company as Managing Director.
If you see a spelling error on our site, select it and press Ctrl+Enter