Russia deploys nuclear weapons in occupied Crimea: Dzhemilev
As of today, the military option to return the annexed territory of Crimea is excluded, Ukrainian presidential envoy for Crimean Tatar People's affairs, and Ukrainian MP from the Bloc of Petro Poroshenko Mustafa Dzhemilev (Cemilev) said in an interview with Ukrainian weekly news magazine Focus.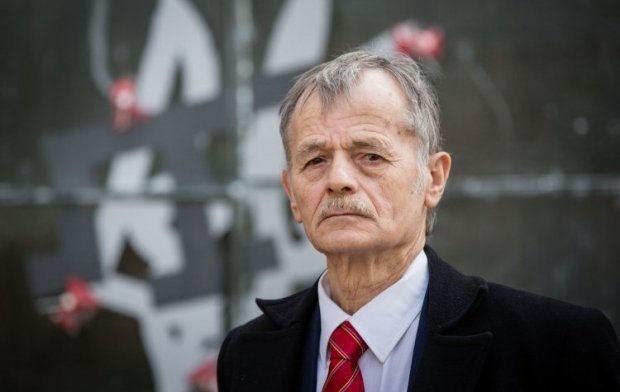 Photo from UNIAN
"Russia has depoyed nuclear weapons in Crimea," he said, citing his sources.
At the same time, according to Dzhemilev, the invaders have almost completely restored the nuclear storage facility in the Kyzyltash stow near the Black Sea resort of Yalta. The facility has been closed up, devastated after the signing of the Budapest Memorandum in 1994 as Ukraine gave up on its nuclear weapons.
Read alsoDzhemilev: invaders accuse Crimean Tatars of working for Turkish intelIn addition, Dzhemilev said that the Russian Federation had brought to Crimea missiles capable of carrying nuclear warheads.
Earlier, during a press conference at the UN headquarters in New York, Dzhemilev said that the Russian Federation had occupied Crimea and made every effort to turn the peninsula into the military, or even nuclear, base.
If you see a spelling error on our site, select it and press Ctrl+Enter