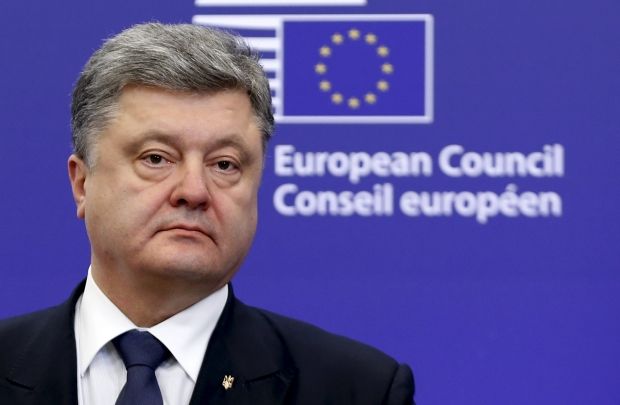 REUTERS
"Last year we made a very difficult and sensitive decision to postpone the launch of the DCFTA for a year. We hoped that this additional time would be used to find the ways to accommodate the Russian concerns as regards implementation of the DCFTA," the president said at a joint press conference with President of the European Council Donald Tusk and President of the European Commission Jean Claude Juncker.
"However, the whole year of trilateral talks proved that Russia did not strive to find any compromise solutions. Its goal is just to put a veto on DCFTA, to halt the process of gradual economic integration of Ukraine in the EU," Poroshenko said.
Read alsoEuropean Commissioner for Trade: We decided that DCFTA would come into force, and Russia will have to accept thatHe stressed that "our position is firm and clear: the DCFTA will become operational starting from January 1."
Commenting on Putin's  Wednesday decree on the withdrawal of preference regime of the CIS FTA and earlier introduction by Russian PM Dmitry Medvedev of trade restrictive measures, Poroshenko said: "Ukraine is aware of these restrictions. They expected damage to the Ukrainian economy, but we are ready to pay this price for our freedom and for our European choice."
"We are absolutely sure that we will have a discussion with the European Commission about the additional steps for the implementation and improving of DCFTA," said the president. "But DCFTA cannot be postponed. That is for sure."