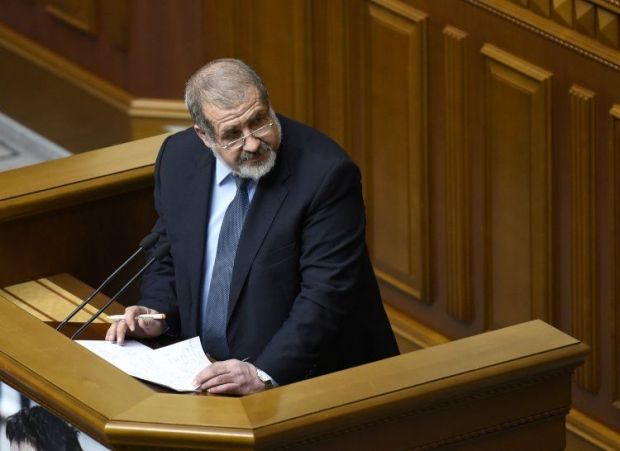 Photo from UNIAN
Speaking at a meeting of the Verkhovna Rada, he called on the NSDC to consider the previously signed contracts for electricity supply to Crimea and on the situation that is expected from January 1, 2016.
He stressed that he had two copies of the contract on the supply of electricity to Crimea.
According to him, one of the documents is "false," and in another document, namely in paragraph 1.1, it is stated that "we deliver energy 'to the end user of the Crimean Federal District'."
Read alsoDzhemilev: Crimea should be named part of Ukraine in all agreements"Ukrainian officials who signed this document are criminals," Chubarov said. He stressed that the agreement was valid until January 1, 2016.
Chubarov insists on the need to do everything possible to prevent "a new betrayal."
Read alsoRussian FSB tortures Crimean Tatar, trying to recruit him – DzhemilevAny contract signed by officials with Moscow concerning power supplies to the Russian-occupied territory of Crimea, where it's not stated that this is in fact a territory of Ukraine, "will be a betrayal of Ukraine's position, this will be grand treason," he said.