Poroshenko vetoes law on privatization of state, municipal media
Ukrainian President Petro Poroshenko has vetoed the law on privatization of printed media, according to the official website of the Verkhovna Rada.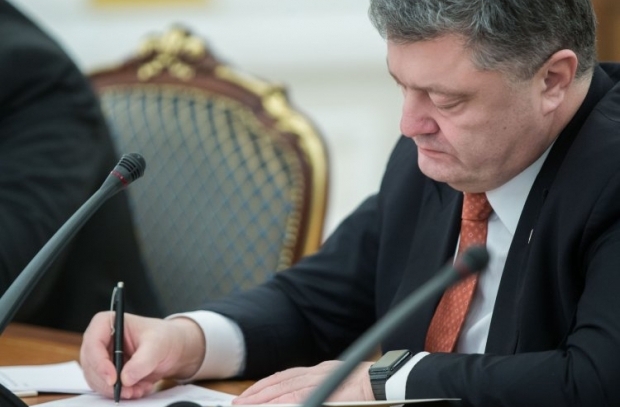 Photo from UNIAN
Poroshenko has found a number of weak points to the law, which he set out in the relevant explanations.
For example, "the law cannot be signed due to the fact that... it doesn't provide for liability of the reformed state and municipal print media to preserve the language of publication."
"Such approach will lead to a risk of reducing the number of publications in the national language. Under conditions of information aggression, the protection of linguistic and informational space in Ukraine is of particular importance... In this regard, I propose to supplement Paragraph 2 of Article 3, Part 4 Article 5, and Article 7 with the words "language of publication" after the words "special purpose."
Read alsoOSCE welcomes print media privatization law in UkraineThe President also proposes to add to the law a provision that the issue of publication in the print media of the official documents, including those of the Verkhovna Rada, the President, and the Cabinet of Ministers, shall not be regulated by this law.
As UNIAN reported earlier, on November 24, the Verkhovna Rada of Ukraine adopted the law on the reform of state and municipal print media.
If you see a spelling error on our site, select it and press Ctrl+Enter