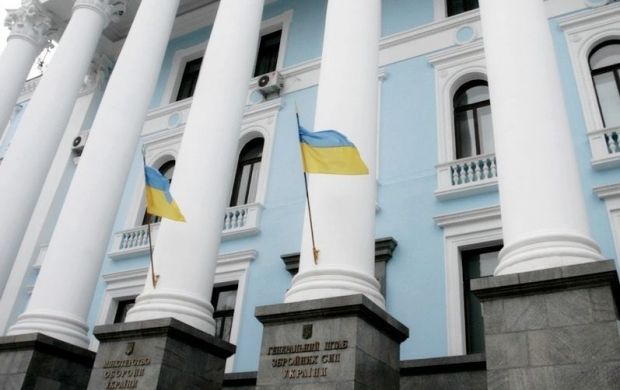 mil.gov.ua
The Defense Ministry also said that 74 Russian servicemen were in the Joint Centre for Control and Coordination (JCCC) of the Ceasefire and Stabilization of Parties' Demarcation Line, while 34 of them were on the Ukrainian-controlled territory (20 people in the town of Soledar and 14 at observation posts), and 40 servicemen were on the militant-controlled territory along the demarcation line (25 people in Donetsk region and 15 in Luhansk region).
"I have long been interested in the question of how without the permission of the Verkhovna Rada (it is the parliament which may give permission for stay of foreign troops in Ukraine) the servicemen from Russia (i.e. the aggressor state) are on a permament stay in our country as part of the JCCC," Tymchuk wrote on Facebook.
Read alsoSuspended OSCE monitor confirms he's Russian GRU officerHe said that "these gentlemen" were moving without problems in the Donbas conflict zone and could freely attend the positions of the Ukrainian troops, "which is a gift for the Russian intelligence service."
"The last straw was the November statement of one of the Russian soldiers, officer Kaloev, who, on behalf of the JCCC, suddenly declared that the Russian-terrorist troops had withdrawn all the weapons from the demarcation line, according to the Minsk agreements. This loud statement was spread by all the Russian media (and after them by foreign media outlets). And since the fire was not stopped, it meant that the ceasefire was violated by the Ukrainian troops," Tymchuk said.
At the request of MP, the Defense Ministry replied that it was only Kaloev's "personal opinion," and the Russian troops on the territory of Ukraine have the status of ordinary foreigners.
Read alsoJoint Centre for Control: Russia still arming proxies in Donbas"They cross the state border "in a general manner prescribed by Ukrainian regulations for foreigners." In a word, they are tourists. So, the Russian intelligence agents and provocateurs from the army of the aggressor-state enjoy such a tricky status in Ukraine," Tymchuk said.
"To complete the picture, I propose to provide Russian tankers and artillerymen in Donbas with a status of pilgrims, and the GRU special forces -- with a status of delegations on cultural exchange," he said.