Ukrainian government given right to introduce retaliatory sanctions against Russia
The Verkhovna Rada adopted a law authorizing the Ukrainian Cabinet of Ministers to introduce trade sanctions or other restrictive measures in response to discriminatory or hostile actions against Ukraine on the part of other states, primarily Russia.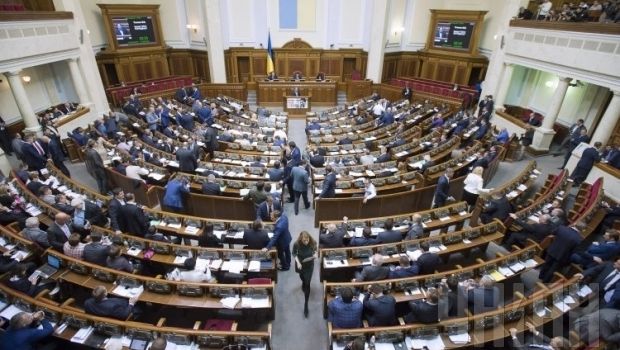 Photo from UNIAN
"Russia, as expected, has imposed a trade embargo on Ukrainian products. This decision shall enter into force on January 1, 2016. This is not the first such decision of the Russian Federation, but exertion of a systemic pressure on Ukraine to prevent its economic growth," Ukrainian Prime Minister Arseniy Yatsenyuk said while presenting a bill in Parliament.
"However, such decisions will face an adequate response from the Ukrainian side. The essence of the law we ask to adopt is as follows: once the law is adopted, the Cabinet will introduce similar restrictive measures against Russia starting from January 1, 2016. We will protect Ukraine's domestic market," the prime minister added.
Read alsoRussia claims billion in losses due to EU-Ukraine associationYatsenyuk noted that over the past three years, Ukraine has reduced by three times its dependence on the Russian market.
"Three years ago, Ukrainian exports to Russia accounted for about 35%, and currently it has been reduced by three times, to 12%," according to the prime minister.
He added that Ukraine had introduced sectoral sanctions against Russia and filed several lawsuits with international courts in connection with Russia's discriminatory actions in the economic sphere, as well as the Crimean annexation and unrest in Donbas.
Read alsoRussian State Duma endorses abolition of free trade with UkraineAs stated in the memorandum to the document, the law aims at granting authority to the Cabinet of Ministers to introduce immediate and adequate measures in response to the actions of a state recognized as an aggressor state by the decision of the Verkhovna Rada. It is supposed that the government can make decisions on retaliatory measures without investigation, as envisaged in such cases, and consideration of its results by the interdepartmental commission. It will also be unnecessary to contact authorities or alliances in other states.
Such retaliatory measures may include the ban of foreign operations or limitations to their execution, as well as the abolition of tariff concessions on customs duty rates of Ukraine by suspending the exemption from import duty, the use of preferential or full rates of import duty, or the cancellation of tariff quotas.
A total of 291 deputies voted in favor of a relevant draft law amending Law of Ukraine "On Foreign Economic Activity" (No. 3704), with 226 votes required for adoption of the decision.
If you see a spelling error on our site, select it and press Ctrl+Enter