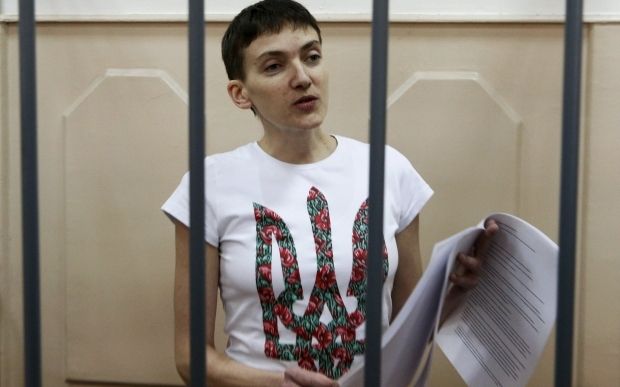 REUTERS
"Rostov Regional Court left Nadia Savchenko in custody. Russia has once again violated the PACE resolution," he tweeted.
Polozov also noted that today was the second week of Savchenko's hunger strike.
Read alsoPoroshenko signs first law initiated by SavchenkoAs UNIAN reported earlier, on December 17, a Russian-based Donetsk city court in southern Russia's Rostov regionextended the arrest of Ukrainian pilot, MP and member of the Ukrainian delegation to PACE Nadia Savchenko until April 16, 2016.
The same day Savchenko announced a hunger strike since December 18.
UNIAN memo. Savchenko was abducted by Russia-backed militants in Donbas last summer, and then taken to Russia, where she was charged with being involved in the death of Russian journalists. However, the defense claims she couldn't have been involved in the death as she had been captured before the journalists were killed.
Read alsoLawyer: Witness in Savchenko's case impersonates another personAt the snap parliamentary elections on October 26, 2014 Savchenko was elected as an MP from the list of the Batkivschina party. The Verkhovna Rada has delegated her to the PACE.
Savchenko is being accused of murder and also of attempted murder, according to the PGO statement. The Investigative Committee of the Russian Federation also accused Savchenko of illegal border crossing.
Savchenko faces up to 25 years in Russian prison, according to her lawyer.