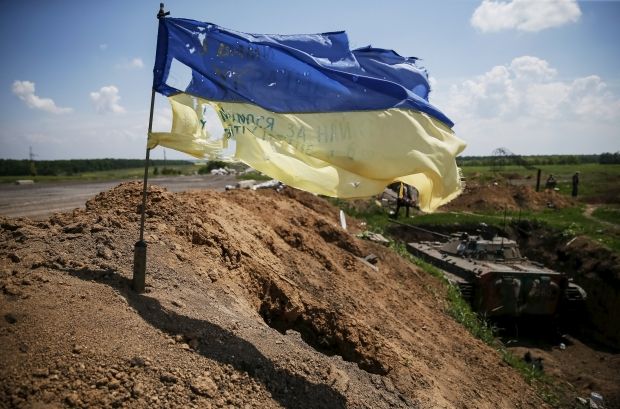 REUTERS
"The persistent conflict in eastern Ukraine will be only one of many serious challenges for Kyiv in the next year," say the Stratfor analysts. 
The forecast suggests that some "far-right and nationalist groups will continue to undermine the Ukrainian government and hamper Kyiv's ability to follow through with its political concessions to the separatists. This, in turn, will guarantee that Donetsk and Luhansk will remain beyond Kyiv's political control, though certain economic links could be restored out of necessity for both sides over the course of the year."
The unpopularity of painful austerity measures and the slow pace of legal and judicial reform are likely to lead to a significant shake-up in Kiev in 2016, potentially including the replacement of embattled Ukrainian Prime Minister Arseniy Yatsenyuk. Nevertheless, Ukrainian President Petro Poroshenko will likely maintain Kiev's pro-West course. Access to Western financial support and security assistance from NATO and the United States in particular are key to the survival of the Ukrainian government.
Read alsoUkraine's economy set to growThe analysts believe that the Ukrainian economy will begin to slowly rebound in 2016 after a 10% contraction. However, Stratfor names high inflation and unemployment among triggers of protests and occasional unrest.
Kyiv's economic links with Moscow "will likely weaken as the two countries debate debt repayments, energy and electricity supplies, and Ukraine's implementation of a trade deal with the European Union that takes effect January 1."
"Trade in resources such as energy supplies and agricultural goods will decline between Ukraine and Russia as Kyiv gradually reorients its economy and broader strategic interests away from Russia and toward the West," reads the forecast.