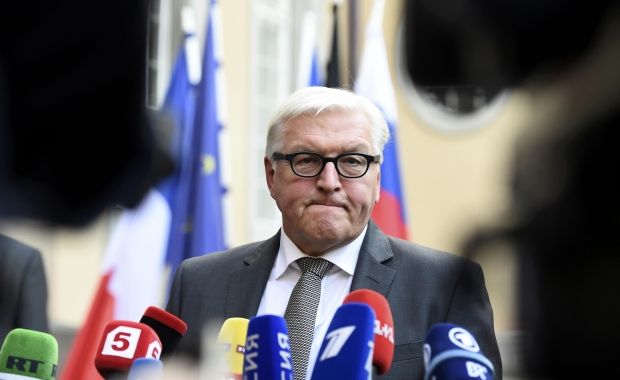 REUTERS
"The fact that the number of ceasefire violations increased again in eastern Ukraine over the Christmas period, rather than decreased, is a worrying development as the year ends," Steinmeier says.
Despite the conflict in Donbas no longer being in the headlines, the full-fledged war could erupt in 2015, so the conflict is far from being over, according to Steinmeier.
Among unresolved issues, the German FM calls the increasing fragility of a ceasefire and no agreement reached on a special law on local elections in the temporarily occupied parts of Donbas.
Read alsoSteinmeier: Russia focusing efforts in Syria, taking attention away from Ukraine"The humanitarian situation in these areas has deteriorated sharply in recent months, causing further suffering to local people," reads the presss release.
Steinmeier stresses on the need to continue to support the implementation of the Minsk package of measures in Normandy format in line with the timetable agreed on October 2 in Paris.
"This means that we must continue working to ensure that local elections take place at the beginning of 2016 and that the Minsk package of measures be implemented in its entirety, including through the restoration of Ukraine's complete control over its national borders," said Steinmeier.
The German Foreign Minister calls upon all sides to implement urgent humanitarian measures, release all prisoners and hostages, lift all restrictions on the registration of aid organisations in Donbas and restore the water supply in the war-torn region.