Lawyer positive Savchenko to be released in 2016
The Defense team of Ukraine's female pilot, MP Nadia Savchenko, who is illegally held in the Russian prison, assures that the release of their client is imminent.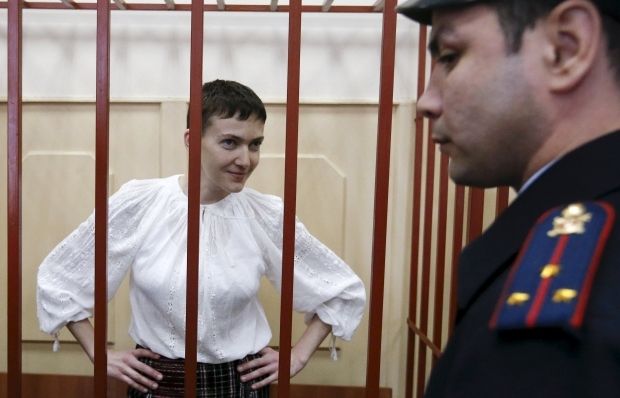 REUTERS
Russian lawyer Mark Feygin has tweeted that he is sure that Nadia Savchenko will be freed from the Russian prison in 2016.
"Happy New Year to all my friends! But there is one person I want to greet in particular. Nadia, Happy New Year! In 2016, you will be free," wrote Feygin.
Read alsoSavchenko's arrest extended until April: appeal of defense overruledAs UNIAN reported earlier, on December 17, the Donetsk city court of the Rostov region of the Russian Federation extended the arrest of Nadia Savchenko until April 16, 2016.
If you see a spelling error on our site, select it and press Ctrl+Enter