Ukraine may set up intl group on Crimea return
The National Security and Defense Council of Ukraine may adopt in 2016 a strategy of Crimea's de-occupation, as well as the group may be set up on the return of the peninsula under the Ukrainian control, the political strategist, chief of Free Crimea project, Taras Berezovets, has said in an interview with Krym.Realii.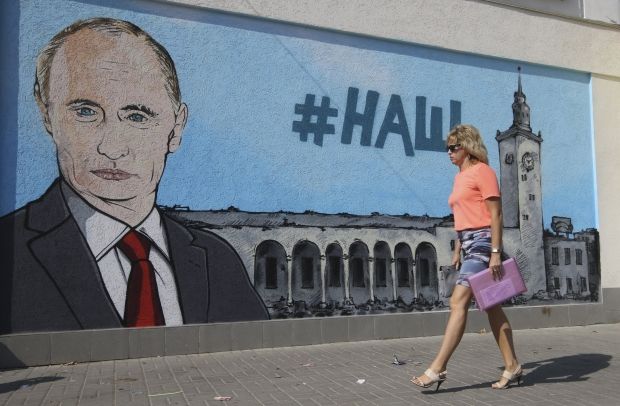 REUTERS
"I don't rule out that there will be some kind of a contact group, even without the participation of the Russian Federation. It makes sense to involve, for example, the Baltic states, Turkey, as well as Georgia and Moldova – the countries that have suffered directly from Russia and the Russian aggression. This contact group is already starting to shape up. But I think that the most interested parties are Ukraine, Moldova and Georgia who suffered territorial losses, and it makes sense for them to unite," he said.
Besides, the political analyst says some kind of a group may emerge which will be dealing with the Crimea issue under the aegis of the State.
Read alsoRussia deploys nuclear weapons in occupied Crimea: DzhemilevAnswering the question, whether the 2016 will be the year of Crimea's return, Berezovets said: "Unfortunately, this is a problem for years, if not decades to come: the question of the return of the Crimea is a medium and long term question."
Earlier, the political scientist said that Poroshenko demanded the National Security Council to adopt a strategy of Crimea's return within two or three months.
If you see a spelling error on our site, select it and press Ctrl+Enter