Kuchma, Gryzlov discuss preparations for upcoming Minsk meeting of Contact Group
Today in Kyiv, the representative of Ukraine to the Tripartite Liaison Group, Leonid Kuchma, met with the representative of Russia, Boris Gryzlov, Kuchma's spokesperson Darka Olifer wrote on Facebook.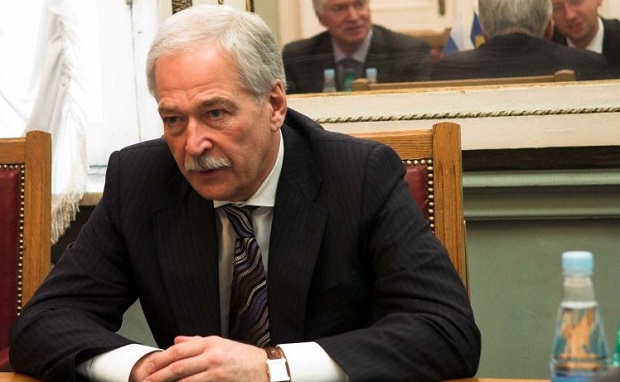 Photo from UNIAN
"During a meeting, Leonid Kuchma and Boris Gryzlov discussed preparations for the meeting of the Tripartite Liaison Group in Minsk, to be held on January 13," OLifer reported.
"Before talking with Russian official, Kuchma met with the representative of the OSCE to the Tripartite Group Martin Sajdik, also to discuss the agenda for the next meeting of the Tripartite Liaison Group. This will be the first meeting of the Tripartite Group in 2016," said the spokesperson for Kuchma.
Read alsoRussian representative to Contact Group arrives in Kyiv - sourceAs UNIAN reported earlier, representative of the Russian Federation to the Tripartite Liaison Group on the settlement of the situation in Donbass, Boris Gryzlov, arrived in Kyiv today.
The permit for the arrival of the Russian aircraft with Gryzlov onboard in the Ukrainian airport was issued by the State Aviation Service earlier on Monday.
The authorities reminded that the direct flights to the Ukrainian cities and the transit of Russian aircraft through the Ukrainian airspace was banned from November 25, 2015.
The previous meeting of the Contact Group was held in Minsk on December 22, 2015.
If you see a spelling error on our site, select it and press Ctrl+Enter